Solid gold PS4s and Xbox Ones to go for over £8.3K
In case having a Gold account just wasn't enough.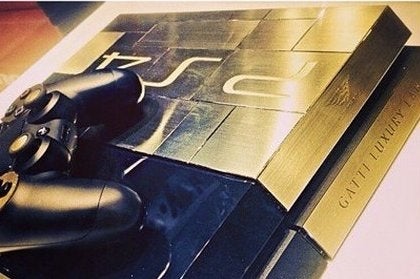 One has to believe that the modern day Bond villain needs to kick back with a round of Peggle after a hard day's world conquering. But playing on just an ordinary Xbox One or PS4 would just be so... common. How to enjoy the simple pleasures of life while also indicating that you are worth more than everyone around you? How about playing on a solid gold PS4 or Xbox One?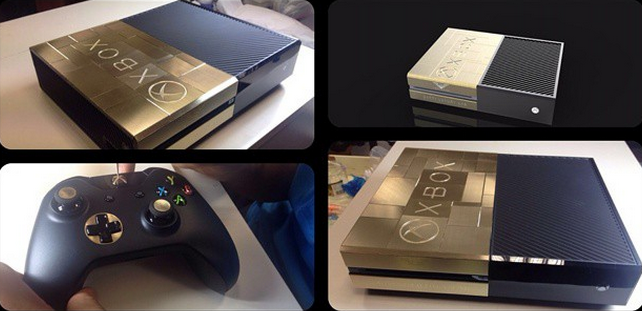 Because that's a thing now... in Dubai anyway. As reported by Emirates 24|7, Italian jeweler Gatti revealed the ludicrously ostentatious consoles at the Middle Eastern games convention Games14.
The consoles will be available at United Arab Emirates retailer Jumbo Electronics, where they will retail for 49,999 United Arab Emirates Dirham (approximately £8386 or $13,699).
"Crafted from 220 grams of 9kt yellow Gold. Handcrafted in pure gold (not gold plated), this luxury console is inspired by the iconic game, Tetris," Gatti said of its Xbox One and PS4 designs on the company's Instagram.
"Available to both Xbox and PS4 fans, the high-end materials and exquisite detailing of the gold consoles make it a great collectible item for gamers who love luxury," said head of Jumbo Electronics Nadeem Khanzadah."