Sniper Elite publisher 505 signs Payday 2
Overkill takes series in "new fantastic directions".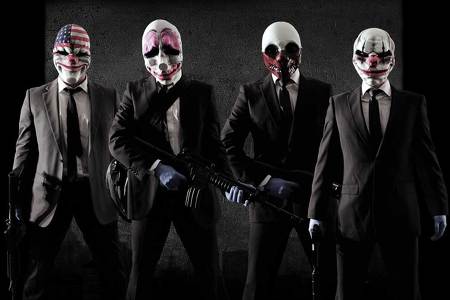 Sniper Elite publisher 505 Games has signed Payday 2.
Developer Overkill confirmed the news on its website today, saying the team that created the first well-received multiplayer FPS, Payday the Heist, was behind the sequel.
It added the deal with 505 allows the Swedish developer the freedom to shake up the series.
"Players will be psyched to know that publisher 505 Games have joined the Payday crew!" reads the statement. "We know we found the best partner period.
"This new co-operation lets us be Overkill and lets us develop the Payday franchise in new fantastic directions long term. With the support and skill of 505 Games we are going to pull off heists on a scale never seen before!
"In the words of Dallas: Let's do this!"
Launch platforms and a release window remain unannounced.
In April Eurogamer broke the news that Overkill was hard at work on "enhancing" the first game, but at the same time was making a follow-up. The news followed Syndicate developer Starbreeze's announcement that it had agreed a deal to buy the studio - pending approval from its shareholders.