Payday: The Heist's free Left 4 Dead map is out now on Steam
Before the devil knows you're dead.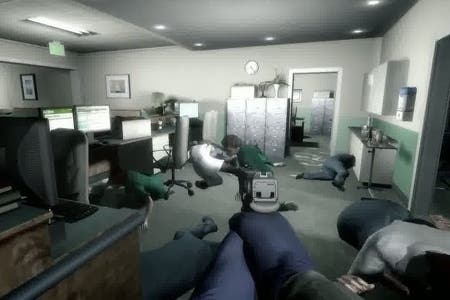 Payday: The Heist's free Mercy Hospital DLC is out today on Steam.
The add-on contains a map from Valve's co-op zombie shooter Left 4 Dead. Additionally, players with either Left 4 Dead or its sequel in their library and installed on their computer will receive a new zombie mask.
There's also a new undead theme and further Easter eggs are alluded to. "We also have some extra candy hidden in there for those who just can't help ending up in the hospital," said the listing on the Steam Store.
Despite the authorised use of the Left 4 Dead content, Valve insisted this was not a crossover. It's not canon to the zombie shooter, despite the misleading initial slogan used by Overkill, "Have you ever wondered how the Left 4 Dead series began? It started with a heist!"