Sniper Elite: Nazi Zombie Army 2 announced for PC
May also release on PS4 and Xbox One.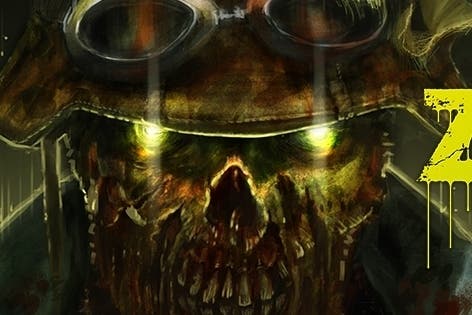 Rebellion has announced Sniper Elite: Nazi Zombie Army 2, due out on PC later this year and, potentially, next-generation consoles.
Nazi Zombie Army was a spin-off to Sniper Elite V2 that released in February 2013. The sequel again stars American OSS secret agent Karl Fairburne who, alongside his three allies, fights in Berlin against occult powers in a co-op focused campaign for up to four players.
"We really wanted to heighten the demonic, nightmarish tones of the first game," said head of creative Tim Jones.
"The environments, the levels, the soundtrack all give a strong feeling of descent - each encounter, each level becoming progressively more hellish. Most importantly though, we've expanded the legions of Nazi undead with some really intimidating new enemies which we'll reveal soon."
Currently the game is confirmed for release on PC, but Oxford-based studio Rebellion hopes to make use of Sony and Microsoft's self-publishing policies to get the game on PlayStation 4 and Xbox One.
"Now there's the possibility," Rebellion boss Jason Kinglsey told Eurogamer in an exclusive interview.
"Before the wasn't really the possibility of self-publishing, so you couldn't even begin to think about it. You had to go via a third party and do a deal with somebody else. It made it less and less attractive.
"Nazi Zombie Army was a gamble, really. We didn't know whether it would work. We hoped people would like it. We hoped people would take it in the slightly tongue in cheek way it was meant with the title. And we obviously didn't have much money to market it.
"So we just put it out there and it's been very very good business and we've created a lot of fans who just like a straightforward gory shooter against zombies. It pretty much made its money back on the day of release. That was awesome."
Rebellion is also working on Sniper Elite 3 for release on PC, current-gen and next-gen consoles in 2014.