Sniper Elite 3 Ultimate Edition brings Nazi slaughter to Switch this October
Includes all DLC, multiplayer modes and new local co-op.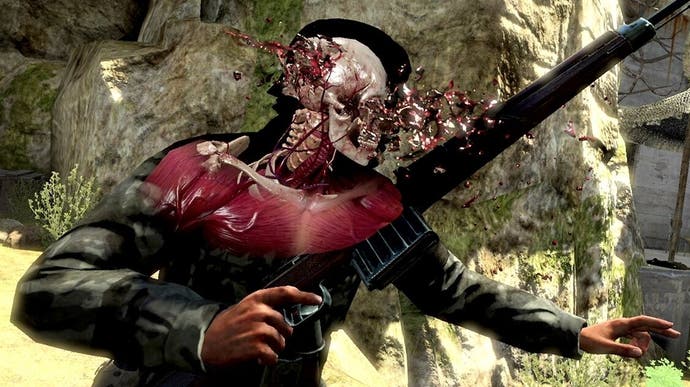 If you're in the mood for some long-range Nazi felling on the go, you probably want to grab your diary. Developer Rebellion has announced that Sniper Elite 3 Ultimate Edition will be heading to Switch on 1st October.
Unfolding in North Africa, 1942, Sniper Elite 3 (which Eurogamer liked quite a lot back in 2015) pits players against the Third Reich's Afrika Korps, plotting a course through the likes of canyons, oases, sand-swept cities in a bid to destroy a Nazi super weapon. "Use devastating traps and melee takedowns to take out your targets stealthily," explains Rebellion, "Hone your sharpshooting by mastering gravity, wind and even your heart rate." And, of course, you get the Sniper Elite series' iconic, bone-shattering payoff in the form of the X-Ray Kill Cam.
Sniper Elite 3 Ultimate Edition on Switch includes all DLC content released for the game on previous platforms, including a mission to bring down Hitler, and a three-part campaign in which players must thwart an attempt on Winston Churchill's life.
Additionally, Switch also introduces new console-specific features, including Pro Controller and HD rumble support, gyroscopic motion controls for more precise aiming, plus local co-op and multiplayer modes, alongside the usual online options.
Two-player local co-op play is available across Sniper Elite 3's entire campaign, as well as in Overwatch and Survival modes. There's also a local option for competitive multiplayer, pitting up to four combatants against each other.
Sniper Elite 3 Ultimate Edition will be available as both a digital download on eShop and as a physical boxed release when it comes to Switch on 1st October.