Slender: The Arrival studio announces sci-fi adventure Valley
A first-person parkour game about an exo-suit.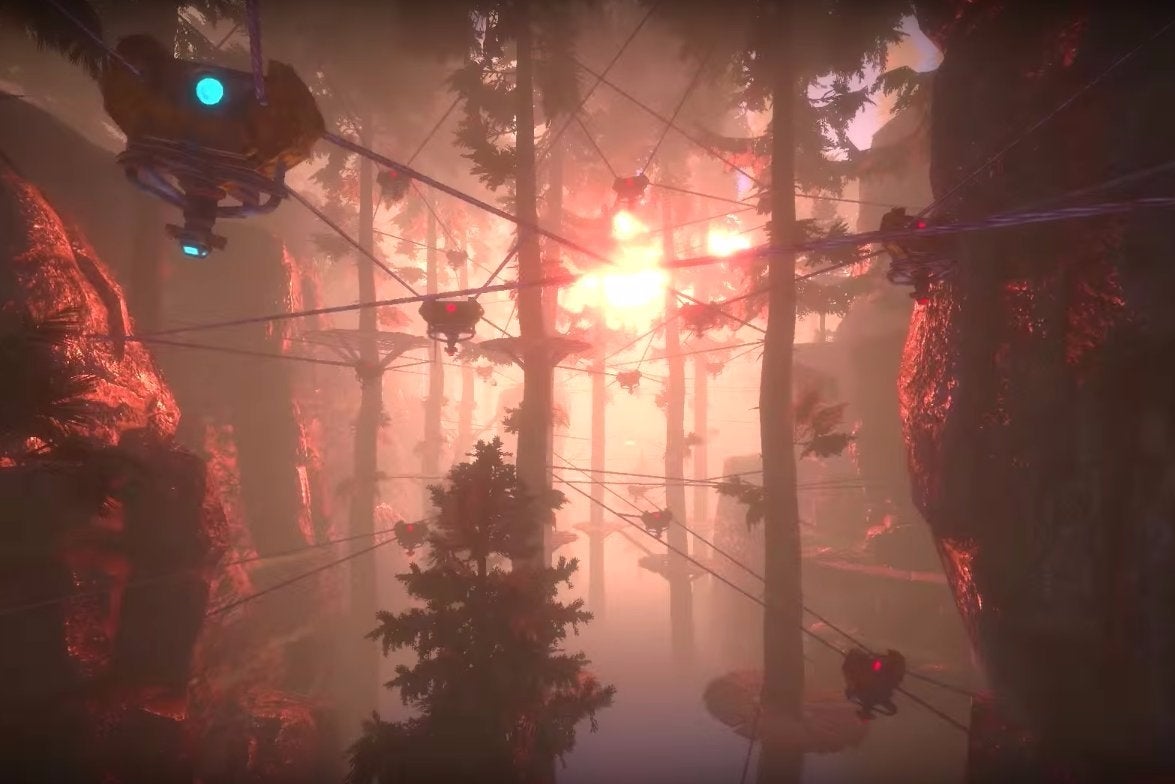 Slender: The Arrival developer Blue Isle Studios has announced its upcoming sci-fi game Valley.
Due this summer on PC, PS4 and Xbox One, Valley is a first-person adventure that revolves around a "L.E.A.F. Suit" that allows players to run faster, jump higher, and "manipulate life and death".
Based on the following trailer, it looks like Valley's gameplay primarily revolves around parkour with maybe a bit of shooting. It seems rather narrative-driven, so it's still a little unclear what the focus is, but it sure looks lovely.
"After the success of Slender: The Arrival, we wanted to do something completely unique that offered players an amazing amount of freedom, and Valley is just that," said Blue Isle CEO Alex Tintor. "This is an incredibly exciting project for us - something totally new and distinct, that we expect will intrigue players."
Eurogamer contributor Simon Parkin liked Slender: The Arrival. "Slender, like all horror entertainment, is principally a game of (repeating) tricks," he wrote in his Slender review. "But it masterfully uses these tricks to tap into honest truths: a fear of the dark that lurks somewhere in every person, the terror of being pursued and the horror of being caught."