Skyrim: Legendary Edition confirmed
Game and all the DLC for £40.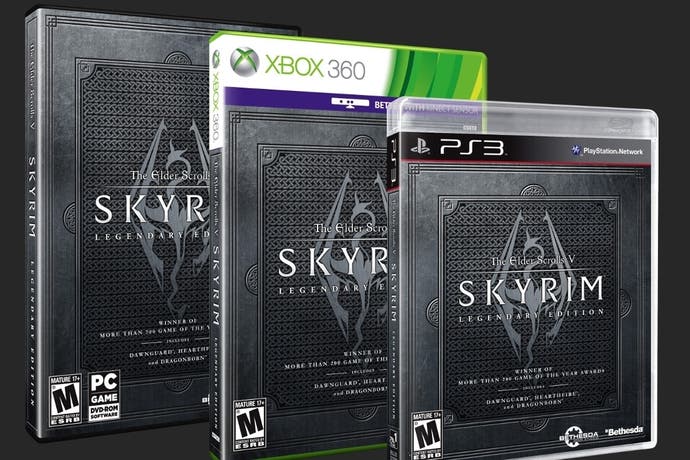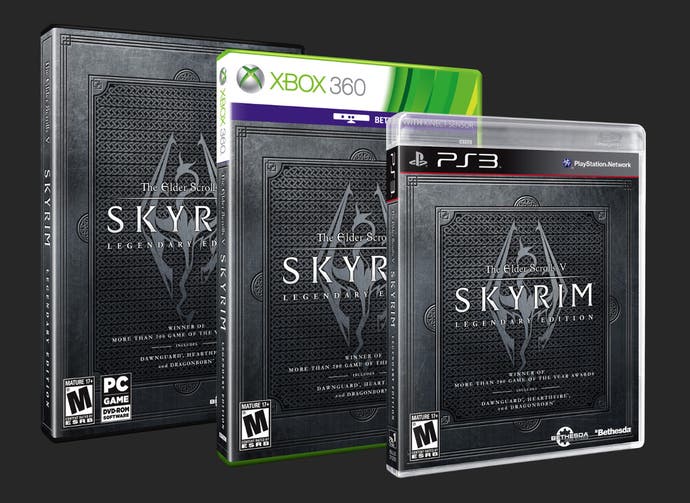 Bethesda has announced the heavily-rumoured Skyrim: Legendary Edition.
It launches in Europe and Australia on 7th June for PC, PlayStation 3 and Xbox 360 for £39.99.
The Legendary Edition includes all the downloadable add-ons, Dawnguard, Hearthfire and Dragonborn, and all the nifty added features implemented since the game's 2011 launch, including combat camera, mounted combat, the Legendary difficulty mode and Legendary skills.