Skullomania returns in the next fighting game from the dev behind Street Fighter EX
Here comes a new challenger!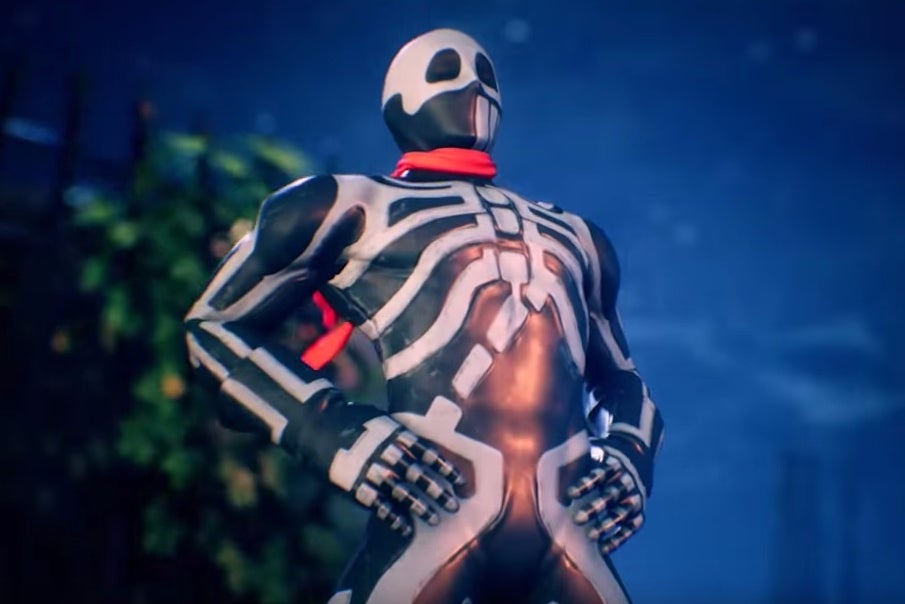 The people behind the Street Fighter EX series of games have announced their next fighting game - and confirmed the return of a fan favourite character.
Japanese developer Arika announced its new untitled project over the weekend with an eye-catching trailer that shows Skullomania back in action.
Skullomania was a character created for Street Fighter EX, a 2D fighting game with 3D graphics that came out back in 1996 as a Street Fighter spin-off. Skullomania is a bog-standard businessman who takes up a superhero identity by donning a full-body skeleton suit. As you do.
Skullomania isn't the only Street Fighter EX character to star in this new game. The video reveals Hokuto, Kairi, Garuda and Darun Mister, who all appeared in Street Fighter EX. Graphics and gameplay wise, it looks a lot like the Street Fighter EX games, which is very much a good thing.
This is all we have to go on for now, save a brief note on the trailer's description:
A launch is planned on PS4 at some point in 2018. Definitely one to watch.