Silent Hills would have been even better than we thought
Horror manga artist Junji Ito was working with Kojima and del Toro.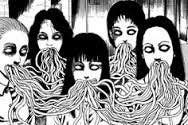 When Konami cancelled Silent Hills, horror video game fans united in disappointment. That disappointment is revived with the news it would probably have been better than we thought.
In a series of Tweets Pan's Labyrinth and Pacific Rim director Guillermo del Toro, who was working with Metal Gear creator Hideo Kojima on Silent Hills, revealed Japanese horror manga artist Junji Ito was also working on the project.
Perhaps Ito's most famous work is Tomie, a series about an immortal girl who drives her admirers to madness. But Gyo, a story about fish controlled by sentient bacteria callwed "the death stench" is definitely up there.
Clearly, del Toro is a big fan.
Konami confirmed Silent Hills' cancellation back in April 2015 after The Walking Dead actor Norman Reedus, who was set to star in the game, spilled the beans.
"Konami is committed to new Silent Hill titles, however the embryonic 'Silent Hills' project developed with Guillermo del Toro and featuring the likeness of Norman Reedus will not be continued," Konami said in a statement issued at the time.
Konami also pulled P.T. (playable teaser) from the PlayStation Network. This was a trial edition of Silent Hills, Konami said, intended to give players an idea of the game's concept.
Christian Donlan waved goodbye to P.T. in an article published earlier this year.