Serious Sam 3 DLC Jewel of the Nile coming in October
Includes three new missions.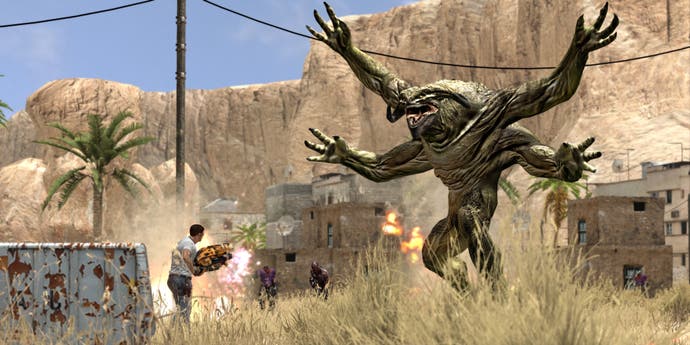 Serious Sam 3: BFE will be getting an all new set of levels in the Jewel of the Nile DLC due this October, publisher Devolver Digital has announced.
The expansion to Croteam's PC first-person "gonzo-shooter" will add an extra three missions to the campaign where Sam "Serious" Stone tracks down an ancient artifact to defeat aliens, as he is wont to do.
Devolver Digital noted that the secret sniper rife and laser gun will be featured prominantly this time around.
"Croteam is very excited about the reception Serious Sam 3: BFE received from our fans so we've worked really hard to make sure the Jewel of the Nile expansion tells more of Sam's story and cranks up the insanity," said chief creative guy at developer Croteam, Davor Hunski.
Dan Whitehead gave the game a 7/10 in our official Serious Sam 3: BFE review where he stated, "Serious Sam 3 does what it set out to do and nothing more. A faithful and heartfelt ode to old-school FPS carnage, it certainly delivers the dumb fun that Duke Nukem Forever so dismally failed to recapture - and that, for many retro-heads, will be more than enough."
Check out the first screens of the DLC in our gallery below.