Sega's new mobile game Dragon Coins is 2p machines meets Pokémon
Out now on App Store and Google Play.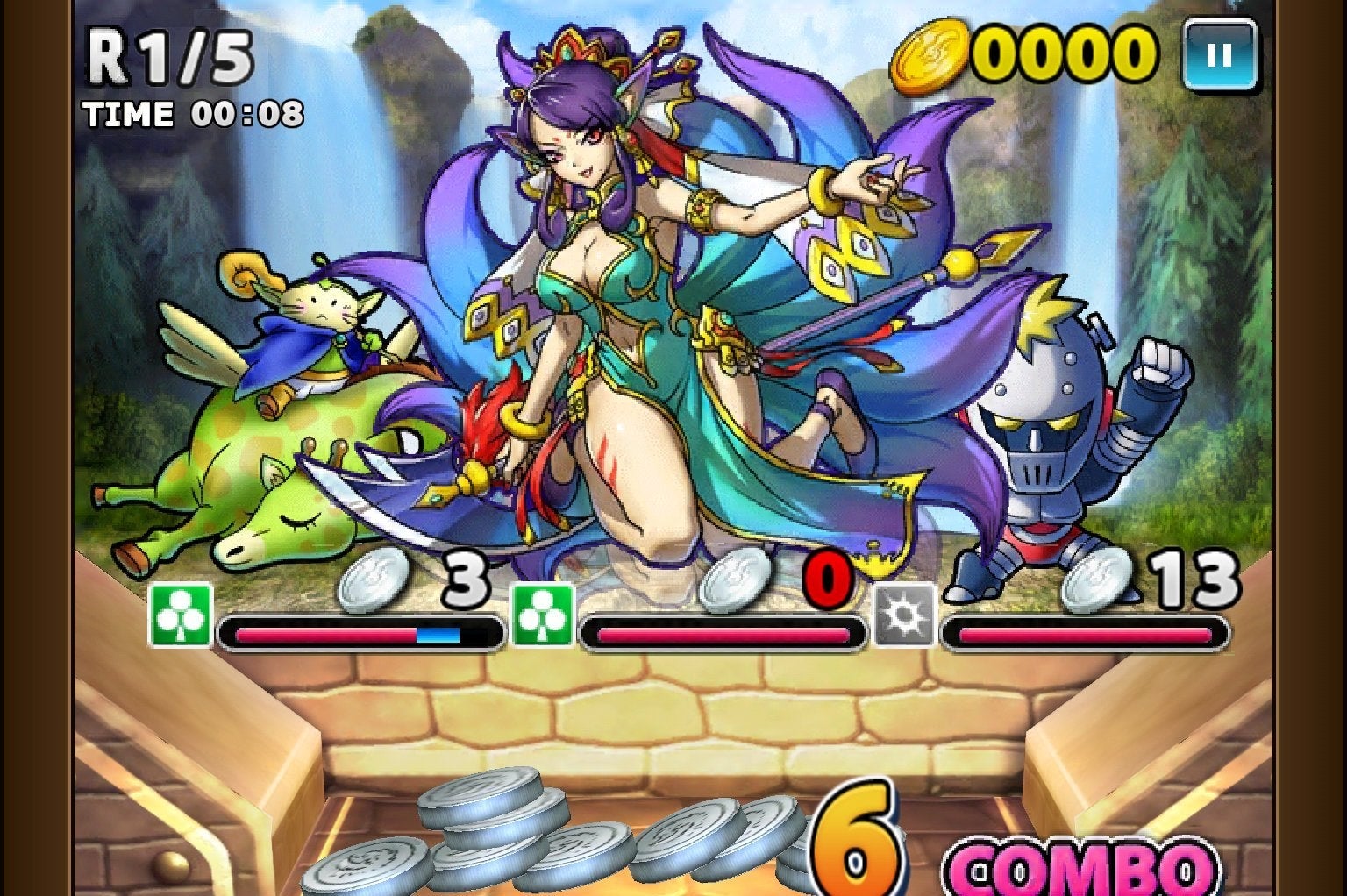 Sega has launched its mobile game Dragon Coins - already out in Japan - on these shores.
Dragon Coins is live now on the App Store and Google Play, where it's a free download supported by in-app purchases. You can buy a sack of coins for £6.99 or a bag of coins for £2.99.
Sega says Dragon Coins "combines the deep elements of RPG battle and party management systems with the quick, pick-up-and-play appeal of arcade coin-dozer fun". It looks like a combination of those 2p machines you get in arcades and Pokémon.
You place coins on the moving platform to charge up monsters for attacks. Do it properly and you trigger combos. Monsters evolve and can be fused with coins won in battle or bought with real-world money. There are hundreds of monsters to collect, Sega said.
Sega Networks chief Chris Olson said: "Full of personality and flair, Dragon Coins continues our mission to bring diverse, high-quality titles to the mobile space.
"Players will come for the fun coin-dozer gameplay, but stay for the in-depth RPG system in this quirky and deceptively-deep title."
Trailer is below.