Sega Mega Drive, Saturn, Dreamcast-themed netbooks!
But not for you.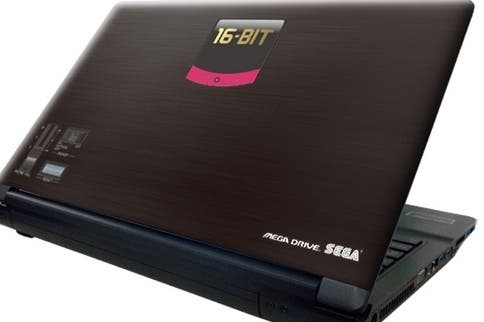 Sega's teamed up with a Japanese PC maker to release a series of retro-Sega-console-themed netbooks.
Well it's one netbook really with a choice of top covers. And it's those top covers that are designed to look like either the top of a Mega Drive, a Saturn or a Dreamcast. There's a generic blue cover too.
The netbook is available in one of four different specification set-ups. Prices range from (converted from yen) around £700 to £1300, according to Retro Collect (via NeoGAF).
No emulated games are pre-installed, but it looks as though Sega Windows themes and Sega music are bundled in.
There are no plans to release these netbooks outside of Japan.