Sega Mega Drive Mini delayed to October in Europe
Due to "unavoidable logistical challenges".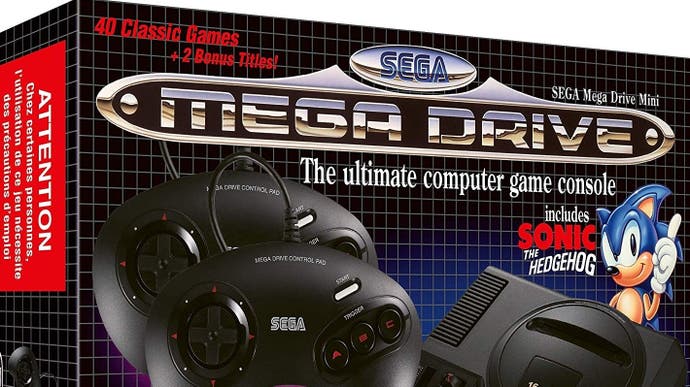 Sega has delayed the launch of its Mega Drive Mini in Europe by two weeks, the publisher has announced.
The Sonic-filled microconsole will now launch on 4th October, a fortnight later than its original 19th September due date.
In a statement issued this afternoon, Sega blamed "unavoidable logistical challenges". Brexit?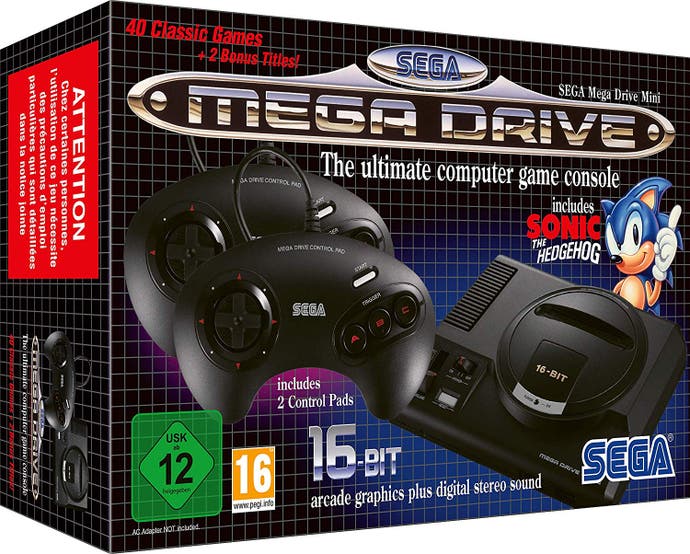 "We are committed to a successful launch for consumers in all territories, and this step will ensure we can meet demand and fulfil all the individual pre-orders and retail orders in Europe and the Middle East at the same time," a Sega spokesperson said.
"Customers in those regions are still able to preorder from participating retailers and those who have already preordered will only have to wait an extra two weeks for their little box full of retro magic."
When it does finally arrive, the Sega Mega Drive Mini will include 42 classics - including Darius, which never previously launched on Mega Drive, and the ultra-rare Mega Drive version of Tetris, one of the rarest games in the world, with only around 10 copies known to still exist.
Sonic the Hedgehog, Ecco the Dolphin, Streets of Rage 2 and Earthworm Jim are also included. The full list of games is available right here.