See the first-person cooperative Avengers game that never materialised
Marvel at what could have been.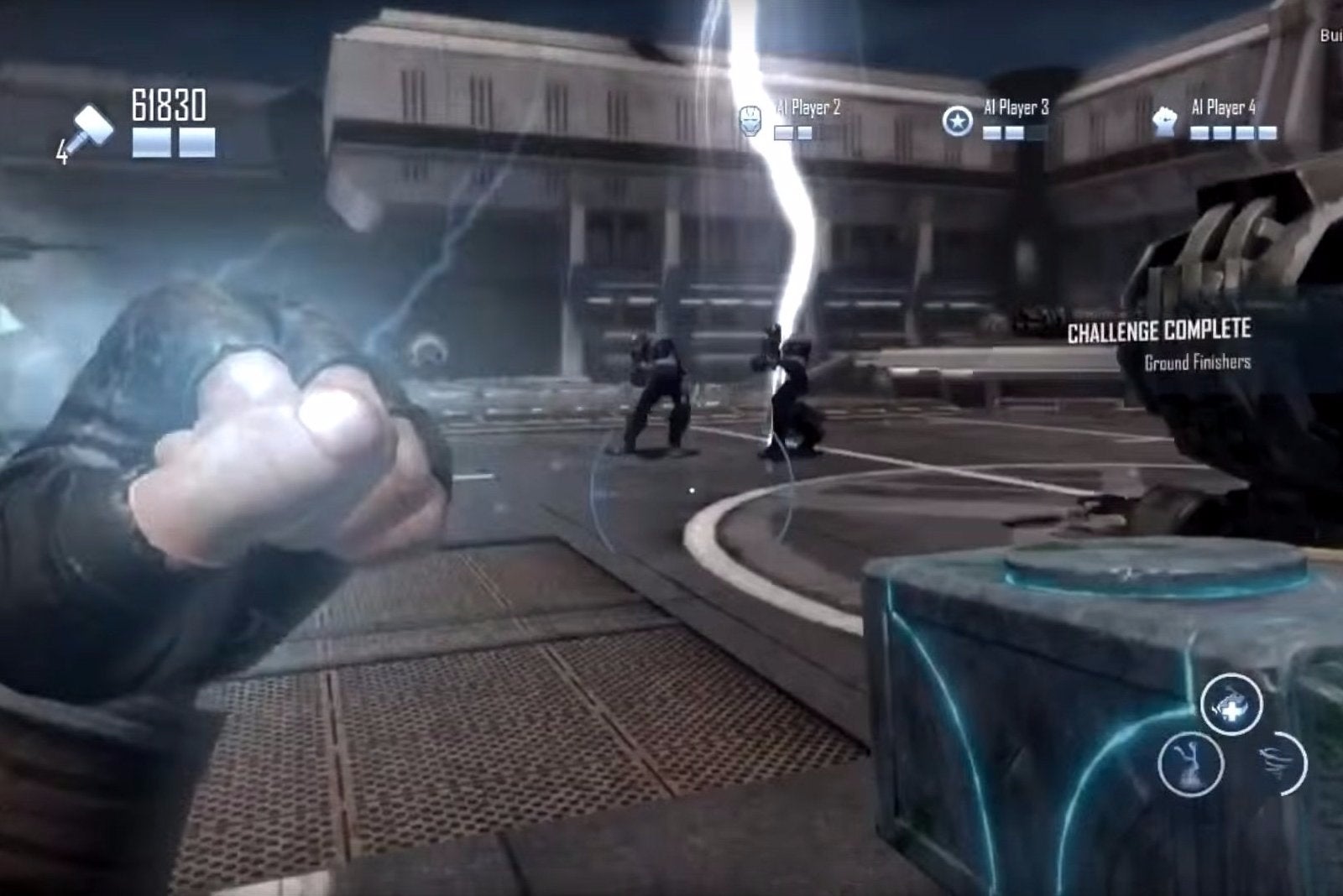 There are a lot of Marvel Avenger-related films these days but there aren't many games - proper games on consoles or PC, not Contest of Champions, that mobile game my friend can't put down. But in 2011/2012 there was a big budget Marvel Avengers game in development at THQ.
It was to be a first-person action game - a first for a Marvel game - so you'd see Iron Man's heads-up display while clanking around, or Hulk's giant fists, or Thor's mighty hammer, or Captain America's iconic shield. Those were the four main playable characters, with Black Widow and Hawkeye planned as unlocks. And the clincher was co-op: all four fighting together, either controlled by friends or by AI, using abilities to set-up combos for each other - Thor calling down lightning to stun opponents and setting up Cap for a finisher for example.
Unseen 64 and DidYouKnowGaming have the scoop, and put together an in-depth video (embedded) containing footage, assets and development details from what appears to be a substantial project (via VG247).
The Avengers game was in development at Studio Australia in Brisbane chiefly for PS3 and Xbox 360, with de Blob developer Blue Tongue brought on board to handle a PC version. A Wii U version was added later in development. The game was to launch roughly alongside the successful 2012 Avengers film. Marvel comic writer Brian Michael Bendis was involved and created a story for the game very similar to the Secret Invasion comics he wrote. These involve Skrull forces infiltrating and then invading Earth.
Reportedly, the project was in good shape and wasn't dumped by THQ because it was crap. But it was expensive. And towards the end of 2011 and beginning of 2012, when the publisher had suffered major blows from Homefront under-perfoming and tablet-toy uDraw selling like the opposite of hot cakes, sacrifices had to be made. An expensive project like this Avengers game was an obvious target.
Apparently a collection of developers tried to sell the idea to Marvel, but it was too expensive for its taste. And now that the game's programming is a generation old, it's unlikely to be salvaged.