See the first image of the next Call of Duty
UPDATE: Kevin Spacey rumoured as the villain.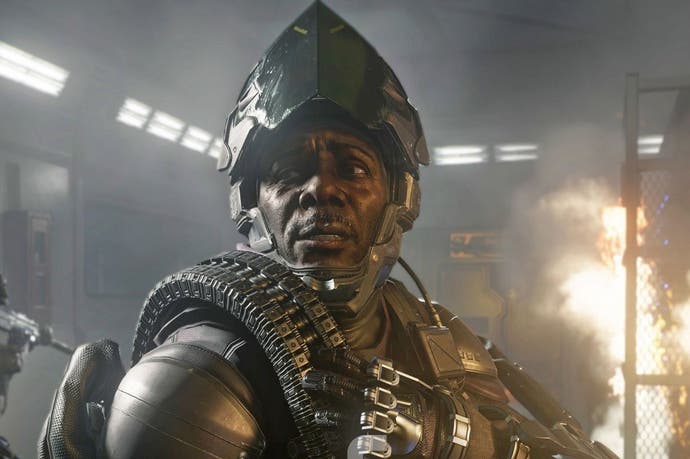 UPDATE 9pm: The greatest trick Kevin Spacey ever pulled was convincing the world he wasn't going to be in the next Call of Duty game. But if the internet sleuths at Variety have it right, he'll be playing the villain in the upcoming Call of Duty title to be revealed on Sunday.
An audio clip of the House of Cards actor recently leaked online in which he says: "And you think you can just march into these countries based on some fundamentalist religious principles, drop a few bombs, topple a dictator and start a democracy? Give me a break." (Head to Variety to give it a listen.)
He's not putting on his House of Cards southern drawl and the timing with CoD's upcoming reveal is suspect, but then Variety ran the audio file through a visualiser to construct what appears to be an image of a man in military garb.
We've reached out to Activision for comment, but haven't heard back and we're not holding our breath with Sunday's imminent reveal.
We'll chalk this up as a rumour for now. Being in Call of Duty wouldn't be Spacey's first foray into video games as he reprised his role of Lex Luther in the Superman Returns game and starred in the most overt Vita product placement ever in House of Cards.
ORIGINAL STORY 7.41pm: We knew that the next Call of Duty title was being developed by Sledgehammer Games and now Activision has teased a full reveal on Sunday, 4th May.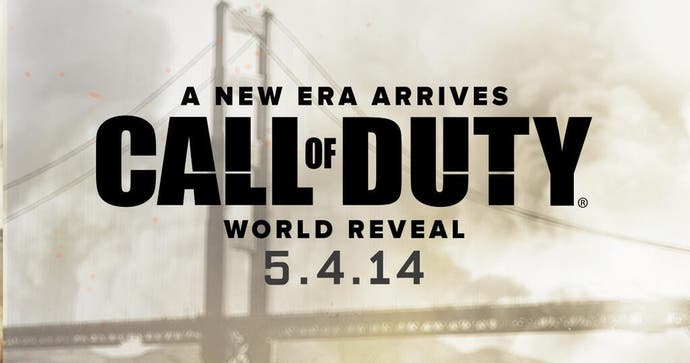 Little is known about this upcoming game, but we know its story will focus on the proliferation of Private Military Corporations. A teaser trailer for the game is a brief documentary made in conjunction with Vice about PMCs. Evidently, 62 per cent of the occupational forces in Afghanistan are PMCs, while the industry currently consists of an estimated 15 million people. It turns out the third-largest corporation in the world is a PMC entitled G4S, which bankrolls 620K employees.
It's not just a large industry, but a profitable one too, as it makes $200 billion a year globally - twice the cost of the entire Persian Gulf War. The US alone has spent $3.3 trillion on private defense contracts.
"With advanced weaponry, highly trained soldiers, billions of dollars at their disposal, and few regulations, what happens if they stop taking orders and start taking over?" the video ponders.
So the plot will revolve around battling a nefarious PMC. Could this mean Sledgehammer is brewing up a more grounded Call of Duty, or will we still have space battles and helicopter destroying dogs? Which would you prefer?
The only other thing we've seen is the image below from GameInformer and a Titanfall-esque ad for Sunday's reveal.
Sledgehammer was founded in 2009 by industry vets Glen Schofield and Michael Condrey who worked on Call of Duty: Modern Warfare 3 and Dead Space. Perhaps this new team can breathe new life into this old warhorse?