Second Life dev's next game is world-builder Patterns
Think Minecraft with triangles.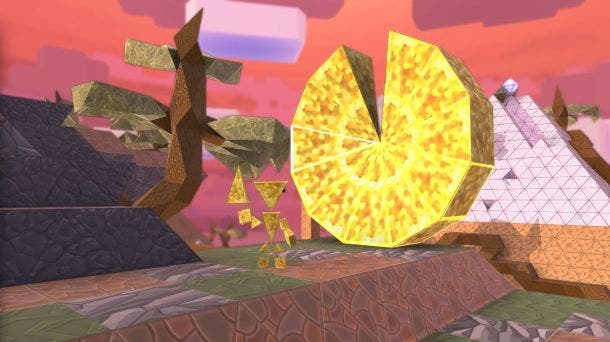 Second Life developer Linden Lab has revealed its next project as Patterns, a game about crafting a world out of geometric shapes and sharing it with others.
The Minecraft influence is immediately apparent with the rough, blocky architecture and robust editing tools, but unlike Minecraft, Patters has triangles. Ooh!
That's just for starters as players can craft their own shapes and change their size and rotation to construct whatever they want. As far as we can tell, Patterns looks to be another combat-free affair from Linden Lab and it looks like it strips out many of the more conventionally gamey elements inherent in Notch's smash hit in favour a greater degree of creation tools.
Linden Lab touts Patterns' physics engine, which evidently sports "real-world physics."
"Build large scale structures that reach the sky or bridges that traverse chasms. Challenge real-world physics to see which creations will tumble - or withstand - the power of gravity," said the developer on its official site.
See the game in action in the debut trailer below and feel free to sign up for early beta access here.