Seaman creator's airport-simulator/puzzler Aero Porter coming to the 3DS eShop this month
The second of three games from the GUILD01 anthology on its way west.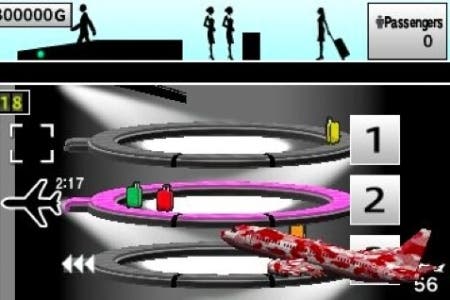 Seaman creator Yoot Saito's upcoming airport simulator/puzzle game Aero Porter is coming to the 3DS eShop on 29th November in Europe and North America, publisher Level-5 has announced.
It will cost €4.99 /$4.99 USD (the announcement didn't list the price in pounds, unfortunately).
Aero Porter will combine puzzle elements like sorting colour-coded luggage with grander airport simulation challenges like ensuring the planes run on time. As players run the airport, they'll earn money to expand it. Players will also be able to design their own planes and share them via StreetPass.
Saito is best known for his Leonard Nimoy-voiced aquatic creature-raising sim Seaman, but he also made the pinball/RTS hybrid Odama.
Aero Porter was originally released in Japan as part of the GUILD01 anthology consisting of Suda 51's shooter Liberation Maiden, Vagrant Story creator Yasumi Matsuno's RPG Crimson Shroud, and the fantasy rhythm RPG Rental Bukiya de Omasse. Liberation Maiden made it to the European eShop last month and Crimson Shroud is slated for a December release.