Salisbury Novichok attack board game on sale in Russia
"We didn't want to offend anyone."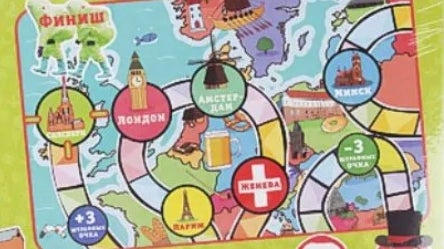 A board game where you play as the would-be assassins behind last year's chemical weapon attack in Salisbury has gone on sale in Russia.
"Our Guys in Salisbury" is designed as a race to the site of last year's Novichok attack for between two and four players.
You start your journey on one side of its cartoony game board in Moscow, working your way around Europe until you end up in Salisbury - identified by its famous Cathedral and a pair of workers in chemical haz-mat suits.
Word of the game first appeared online earlier this week via Russian Reuters reporter Polina Ivanova, to a sceptical reaction. Today, The Guardian's Moscow reporter Andrew Roth has posted an interview with the game's designers, and confirmed that 5000 copies of the game were produced.
"We didn't want to offend anyone," designer Mikhail Bober said. "On the contrary, we wanted to support our countrymen who might be offended by this situation... a lot of things are said and a lot of it without any proof."
In Russia, the widespread view is that it being blamed for the Salisbury attack is simply a western smear. In the west, of course, the view is quite different.
The Telegraph, meanwhile, yesterday found the board game for sale on Russian retailer GalaMart, as part of a compilation of board games being sold for 49 roubles (less than £1). You really can buy this game.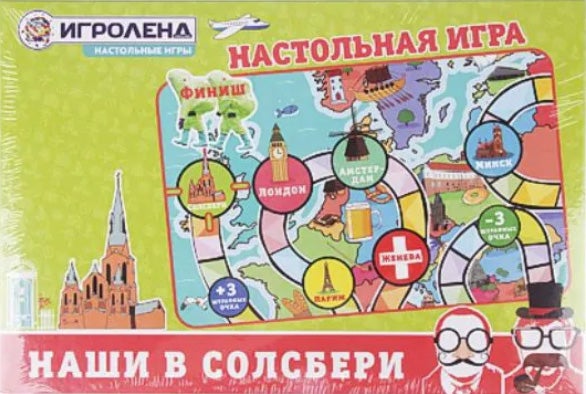 The Salisbury attack targeted former spy Sergei Skripal and his daughter Yulia, who were found collapsed following exposure to the deadly Novichok compound.
An attending police officer was also left seriously ill, but both he and the Skripals subsequently recovered.
Several months later, a local couple who found the perfume bottle believed to contain the Novichok compound also fell critically ill. Dawn Sturgess, 44, died as a result.
The Guardian's report on the board game concludes with Roth asking the pair of inventors whether they would also make board games about the recent Russian advances into Crimea or Ukraine.
"Definitely not about Ukraine," Bober said, "a fair number of people have died there, there are a lot of opinions and everyone has their own truth. There are victims there, it would be stupid to use it in a commercial project."