Saints Row 4 GAT 5 DLC free on Steam today
See what they did there?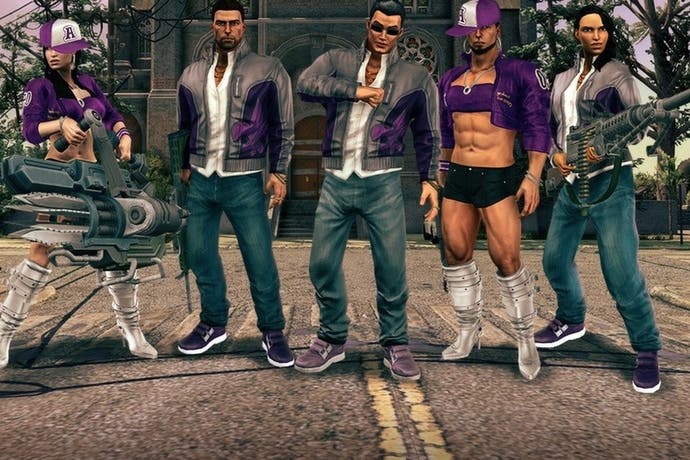 On the day Grand Theft Auto 5 releases, Volition has announced the GAT 5 downloadable content for Saints Row 4 - and made it free for one day only on PC.
You can download it now from Steam.
Openworld action games Saints Row and Grand Theft Auto are often compared, but this time Volition is poking fun directly at the fact that there isn't a PC release of GTA5.
"Want to buy GAT V on PC?" Volition asks. "Too bad! Because we made the GAT V pack FREE on Steam for today only!"
The offer ends tomorrow, 18th September. Those clever cats!
"It's the moment every gamer has been waiting for: GAT V is here!" reads the DLC description. "Dress up as star-crossed lovers Gat and Aisha and strap on a heavy machine gun and a combat knife launcher for the ultimate Saints Row experience."