Rumour: Microsoft is developing 4K webcams compatible with Xbox One
Windows Hello.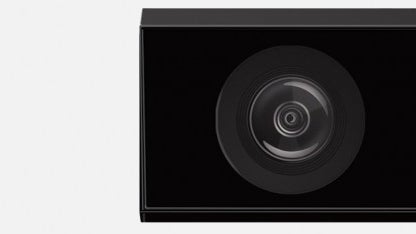 Microsoft is reportedly developing 4K webcams for Windows 10, and "at least one" will support Xbox One.
According to Thurrot.com (thanks, TechRadar), Microsoft is developing "several" models complete with integrated Windows Hello functionality - a first, if Microsoft is able to offer the feature in a separate peripheral - so you'll be able to sign into your Xbox One using facial recognition, just like Kinect. Reports suggest some may offer 4K resolution, too.
A webcam wouldn't necessarily act as a viable replacement to the now-defunct Kinect as it's unlikely to offer the depth perception needed, but it might enable players to use the many other apps and functions such as Skype and facial recognition that quietly went away when Microsoft stopped producing its motion-controlled device.
We can only take this as speculation at this point, and it's unclear right now if the cameras will be available as lone peripherals, or ship bundled in with other Microsoft hardware. It'll be interesting to find out if there's any great demand for a Xbox-compatible webcam, too, and what other Xbox-friendly uses Microsoft might have in mind for the webcam.
Kinect became the fastest-selling consumer electronics device in history upon its 2010 launch, but support dwindled and eventually died after Microsoft's ill-fated push to bundle a Kinect with each Xbox One, pushing up the price of the console in the process. By October 2017, Microsoft was no longer manufacturing the add-on camera.
And while we're reminiscing about all things Kinect, did you know that in 2015, one of the world's most priceless artifacts was stolen and the thieves used Microsoft's Kinect to swipe it?