Rovio CEO's grandparents remortgaged flat to save Angry Birds
Risky investment turned into nice little nest egg.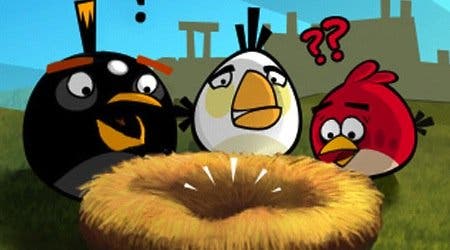 Angry Birds studio Rovio was in such a precarious financial position while developing its planet-smashing smartphone phenomenon that its owner's grandparents remortgaged their flat to help get the game finished.
Speaking in an interview with the Wall Street Journal, Rovio CEO Mikael Hed revealed that the company was close to ruin after years without a hit and Angry Birds might have been its last roll of the dice.
With funds dwindling, the company's chief backer, Mikael's father Kaj, suggested refinancing his grandparent's home to raise some cash.
"He told me that he wanted to mortgage my grandparents' flat so he could put some more money in the company to keep it afloat," he explained.
"That was pretty tough. I certainly did not want to be the person responsible for putting my grandparents on the street.
"Just looking at the odds, we shouldn't take that kind of a risk," Hed remembered thinking, but Kaj went ahead regardless.
"Now I am glad he did, but it was a big gamble."
That sounds about right - the game has since been downloaded over 700 million times and the developer is valued at over $6 billion. Kaj still owns around a 70 per cent stake in the company - here's hoping granny and grandpa Hed have received their dues too.
The next outing for the franchise is Angry Birds Space, due on 22nd March.