Ron Gilbert's Humongous Entertainment adventures are now on Steam
Putt-Putt, Freddi Fish, Pajama Sam, Spy Fox and more.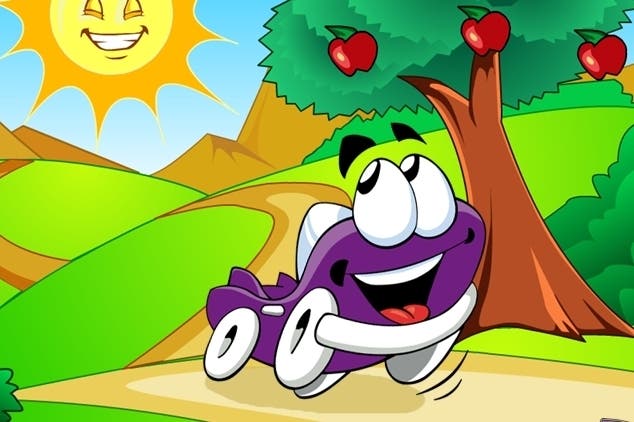 Most people know Ron Gilbert as the creator of The Secret of Monkey Island. More recently people know him for DeathSpank and The Cave. But there was a time between then when he started his own company, Humongous Entertainment, that focused on making adventure games for children. Such titles included Putt-Putt, Freddi Fish, Pajama Sam and Spy Fox games. Now Humongous' collection has been restored for a Steam release.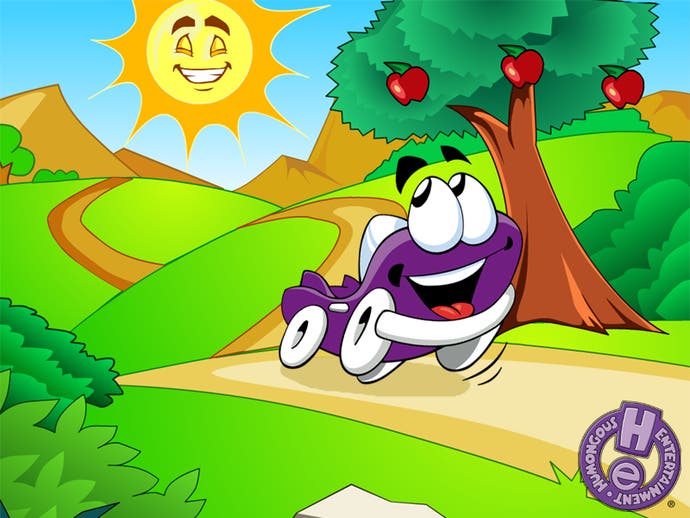 The restoration was courtesy of the Portland-based Night Dive Studios, a developer that specialises in restoring old games (like System Shock 2 and The 7th Guest), and former NeoGeo X Gold distributor Tommo Inc, the company that purchased Humongous Entertainment from Atari last July following a bankruptcy proceeding.
"An entire generation of 90s and Millennial kids grew up on Putt-Putt, Freddi Fish, Pajama Sam and Spy Fox games. Night Dive is thrilled to be able to deliver these transcendent games to a new generation of fans" said Night Dive Studios CEO Stephen Kick. "The Humongous Library is filled with hours of incredible animation, great dialog, beautiful soundtracks and fun for the whole family. Humongous set a standard in interactive and educational gaming for kids that has never been matched."
Without further ado, here's the current listing of what Night Dive and Humongous have in store for us on Steam over the months ahead:
17th April
Putt-Putt Joins the Parade
Freddi Fish and The Case of the Missing Kelp Seeds
Pajama Sam: No Need to Hide When It's Dark Outside
Spy Fox in: Dry Cereal
Putt-Putt and Pep's Balloon-o-Rama
Freddi Fish and Luther's Maze Madness
1st May
Putt-Putt Goes to the Moon
Freddi Fish 2: The Case of the Haunted Schoolhouse
Pajama Sam 2: Thunder and Lightning Aren't so Frightening
Spy Fox 2: Some Assembly Required
Putt-Putt and Pep's Dog on a Stick
Freddi Fish and Luther's Water Worries
15th May
Putt-Putt Travels through Time
Freddi Fish 3: The Case of the Stolen Conch Shell
Pajama Sam 3: You Are What You Eat from Your Head to Your Feet
Spy Fox 3: Operation Ozone
Putt-Putt and Fatty Bear's Activity Pack
29th May
Putt-Putt Enters the Race
Putt-Putt Joins the Circus
Freddi Fish 4: The Case of the Hogfish Rustlers of Briny Gulch
Pajama Sam 4: Life Is Rough When You Lose Your Stuff!
Spy Fox in: Cheese Chase
6th June:
Putt-Putt: Pep's Birthday Surprise
Freddi Fish 5: The Case of the Creature of Coral Cove
Pajama Sam's Sock Works
Spy Fox in: Hold the Mustard
Pajama Sam's Lost & Found
On a Reddit thread, Kick noted that Putt-Putt Saves the Zoo will be available in August, and that the studio is looking into bringing Fatty Bear's Birthday Surprise to Steam along with "a rare Pajama Sam game that slipped through the cracks."