Respawn unveils WW2 Oculus VR shooter Medal of Honor: Above and Beyond
Launching next summer.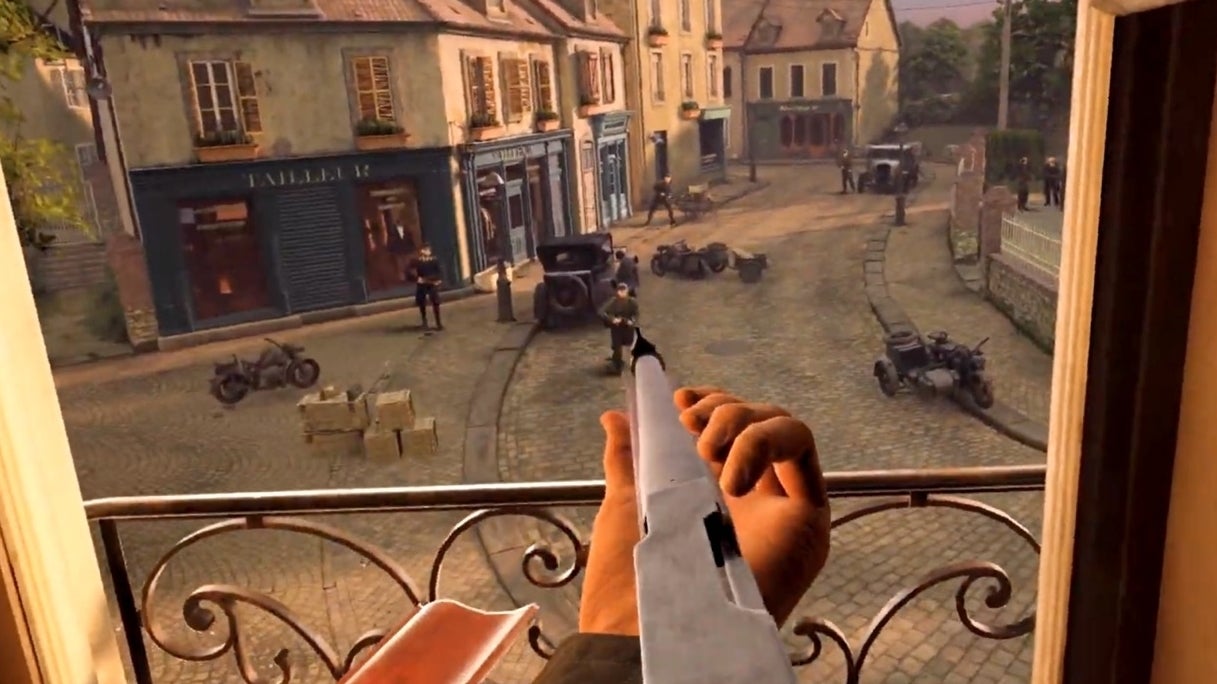 At long last, Respawn Entertainment's mystery Oculus VR shooter has been revealed - and it sees the developer taking on WW2 for a surprise new instalment in the Medal of Honor series.
Medal of Honor: Above and Beyond - the first new entry in the series since 2012's Medal of Honor: Warfighter - is a fully fledged first-person shooter that, for its single-player campaign at least, casts players as agents in American espionage organisation, the Office of Strategic Services. Agents will be called upon to assist in a wide range of missions - from infiltrating and sabotaging Nazi facilities to aiding the French resistance - on land, air, and sea.
There's a decent early look at Above and Beyond's fraught WW2 action in Respawn's official unveiling video, which shows off a number of core locations, from picturesque French villages and snowy mountaintops to palatial interiors and Nazi airbases.
Far more interesting though are the types of VR interactions incorporated into the experience, with Respawn highlighting the more predictable stuff - such as gunplay and knife tossing - alongside more novel examples. It is, for instance, possible to catch a grenade in mid-air and toss it back at opponents, while, at other points, we see a players hoisting their arms to shimmy a chain as a ship sinks far beneath them, and later swimming back to the water's surface.
Alongside its single-player campaign, Medal of Honor: Above and Beyond will feature a number of "unique multiplayer modes and features" that Respawn has yet to detail. The game is scheduled to launch on Oculus Rift next summer.