Resistance Collection coming to North America in early December
But will it come to Europe?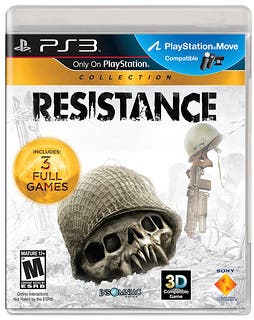 Insomniac games has announced its Resistance trilogy will come out on 5th December in North America for $39.99.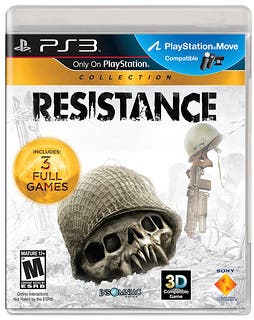 We're not sure if it's coming to Europe, but we've contacted Sony and intend to find out.
The Resistance Collection contains all three games in the PS3 exclusive FPS trilogy as well as the following DLC:
Resistance 2 Aftermath Multiplayer Map Pack
Resistance 2 Skin Bundle
Resistance 2 Wraith Skin multiplayer weapon
Resistance 3 Brutality Pack
Resistance 3 Survival Pack
Ex-EG mother hen Kristan Reed was underwhelmed with the first Resistance: Fall of Man, scoring it a 6/10 in his review, but Dan Whitehead came along and scored Resistances 2 and 3 a 9/10 and 8/10 respectively.