Remember Desert Strike? Meet Killstorm
"Our love letter to the classic action games of the 16-bit era."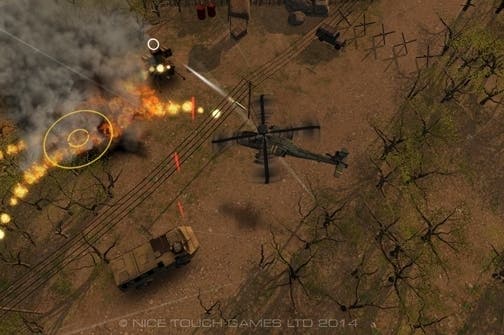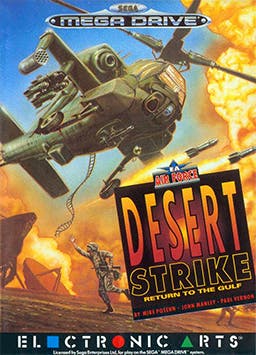 Desert Strike seems done and dusted - at least for now. Rights holder EA doesn't look like it's got a fancy pants big budget helicopter combat game in the works, so we're left to reminisce over the 90s Strike series.
One developer, though, made up of former Sony and Criterion staff, have decided to do something about that. The answer is Killstorm.
Killstorm is described a PC, Mac and touch screen devices action game in which you pilot an attack helicopter. For developer Nice Touch Games (Crazy Horses), Killstorm is "our love letter to the classic action games of the 16-bit era". They don't mention Desert Strike - probably out of fear of getting a nasty letter from EA's lawyers - but Killstorm has an isometric camera angle and gameplay those who played the likes of Desert Strike will remember. It's clear what they're going for.
Nice Touch has launched a Kickstarter for Killstorm, but it's asking for just £10,000 to complete the project. There's a demo available to play now.
The studio was founded in 2011 by designer Richard Bunn and programmer David Green, who left Sony London Studios earlier that year following a round of redundancies at the PlayStation manufacturer. Bunn and Green worked on cancelled PlayStation 3 exclusive Eight Days and other Sony projects before deciding to join forces. Their first game was action adventure Crazy Horses for Windows Phone 7.
It's taken to Kickstarter to secure funding it plans to use to hire more people to build more content - as well as get feedback from backers.
The Strike series saw five games released during the 90s: Desert Strike, Jungle Strike, Urban Strike, Soviet Strike and Nuclear Strike. Ah, those were the days.