Reigns dev's Animal Farm adaptation gets December release date
Coming to PC and mobile devices.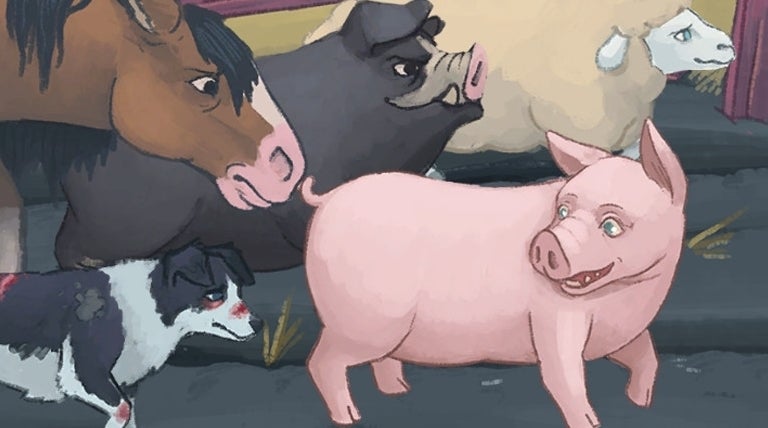 Animal Farm, the video game adaptation of George Orwell's classic allegorical novella, is making its way to Steam and unspecified mobile devices on 10th December.
Orwell's Animal Farm, as the adaptation is officially titled, is the work of developer Nerial - the studio behind Tinder-inspired monarchy sim Reigns - and features writing by Failbetter's Emily Short and narration from Abubakar Salim, the voice of Bayek in Assassin's Creed: Origins.
Nerial describes its Animal Farm adaptation as a "narrative, choice-based adventure game that puts the player at the centre of an allegorical animal revolution", noting that players can influence critical events of Orwell's "story of absolute power and corruption" by choosing who they follow, and who is ignored or sidelined.
"Players must devise strategies to balance resources, defend the farm, and keep the animal population happy", the developer continues. "Assign their tasks, upgrade their buildings, choose their laws, and direct their propaganda. Determine which of the animals will make sacrifices and which will be 'more equal than others'".
Quite how that will unfold in practical terms isn't entirely clear as yet; screen shots and trailers have so far remained a little light on actual gameplay detail, but even so, Orwell's Animal Farm is an intriguing enough proposition, and we'll know more come 10th December.