RedLynx's Nutty Fluffies is coming to iOS next week
Sounds like the sort of snack you'd eat while playing Trials.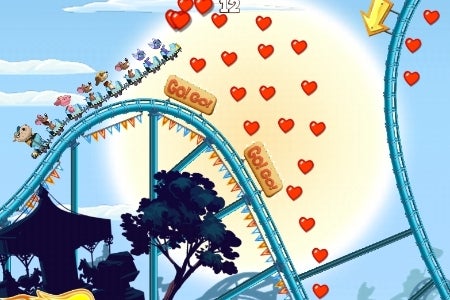 Trails Evolution and Motoheroz developer RedLynx is bringing its next game Nutty Fluffies to iOS on Thursday, 1st November, publisher Ubisoft has announced in the new teaser trailer below.
The upcoming physics-based on-rails (literally) platformer sees players controlling a host of fairground toys riding roller coasters. Using touch-based controls, you'll have to alter the carts' speed so they can stay on the track. You'll also use rockets and magnets to collect hearts and coins, as well as build bigger - albeit less graceful - rides.
RedLynx's previous iOS outing Motoheroz was rather spiffy. Our Chris Schilling called it "another downloadable delight from a developer that takes having fun very seriously indeed" in his App of the Day write-up.