Red Dead Online players get free gold bars as first economy balance pass arrives
In-game, obviously.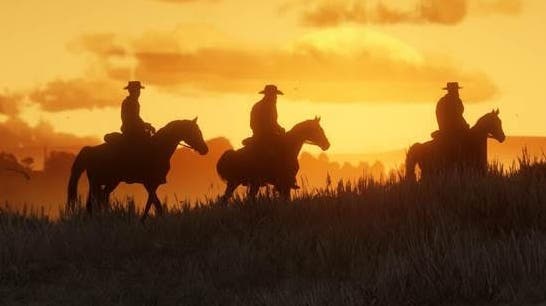 Red Dead Online launched in beta last week, and while many had positive things to say about its multiplayer take on the single-player experience, many were less than thrilled with its rather miserly in-game economy. In light of that feedback, Rockstar has taken a first pass at better balancing those areas, and the fruits of its labour arrive today in a new update, along with gifts for all players.
In its Week 1 update announcement, Rockstar says that today's changes are "specifically geared towards creating a more balanced, fun and rewarding overall experience, across all modes and missions". To that end, Free Roam missions and events, as well as repeat plays of Showdown Series and A Land of Opportunities missions, will all see an increase in cash and gold payments.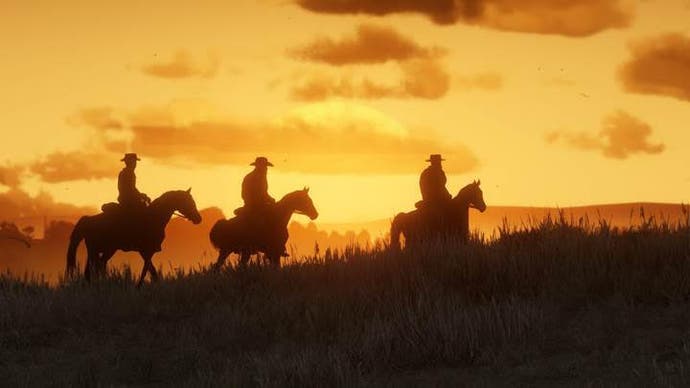 Elsewhere, the price of "most" weapons found at Gunsmiths and in the Wheeler, Rawson & Co. catalogue has been reduced, and pelt, skin, fish, pamphlet, and horse reviver values have been balanced. But will baked beans still remain a more valuable commodity than gold rings?
Given that it doesn't plan to reset player stats or progress "as part of the beta's rollout", Rockstar will be automatically reimbursing those that purchased affected weapons with the difference between their pre- and post-update prices. This process will begin today but changes in funds may not be visible until Monday, December 10th.
Rockstar also notes that "as an added thank you for playing and helping us through the beta period", all those that have hopped into the game prior to midnight today PST will receive RDO$250 and 15 Gold Bars. Players should receive their items by Friday, December 14th.
Efforts to balance Red Dead Online will continue, says Rockstar, and it's "still evaluating an assortment of further adjustments based on feedback from the community". A new update, aimed at fixing bugs causing some players to be kicked from sessions, will launch next week.