Rayman looks as gorgeous as ever in trailer for Apple Arcade platformer Rayman Mini
Coming "soon" to iOS devices.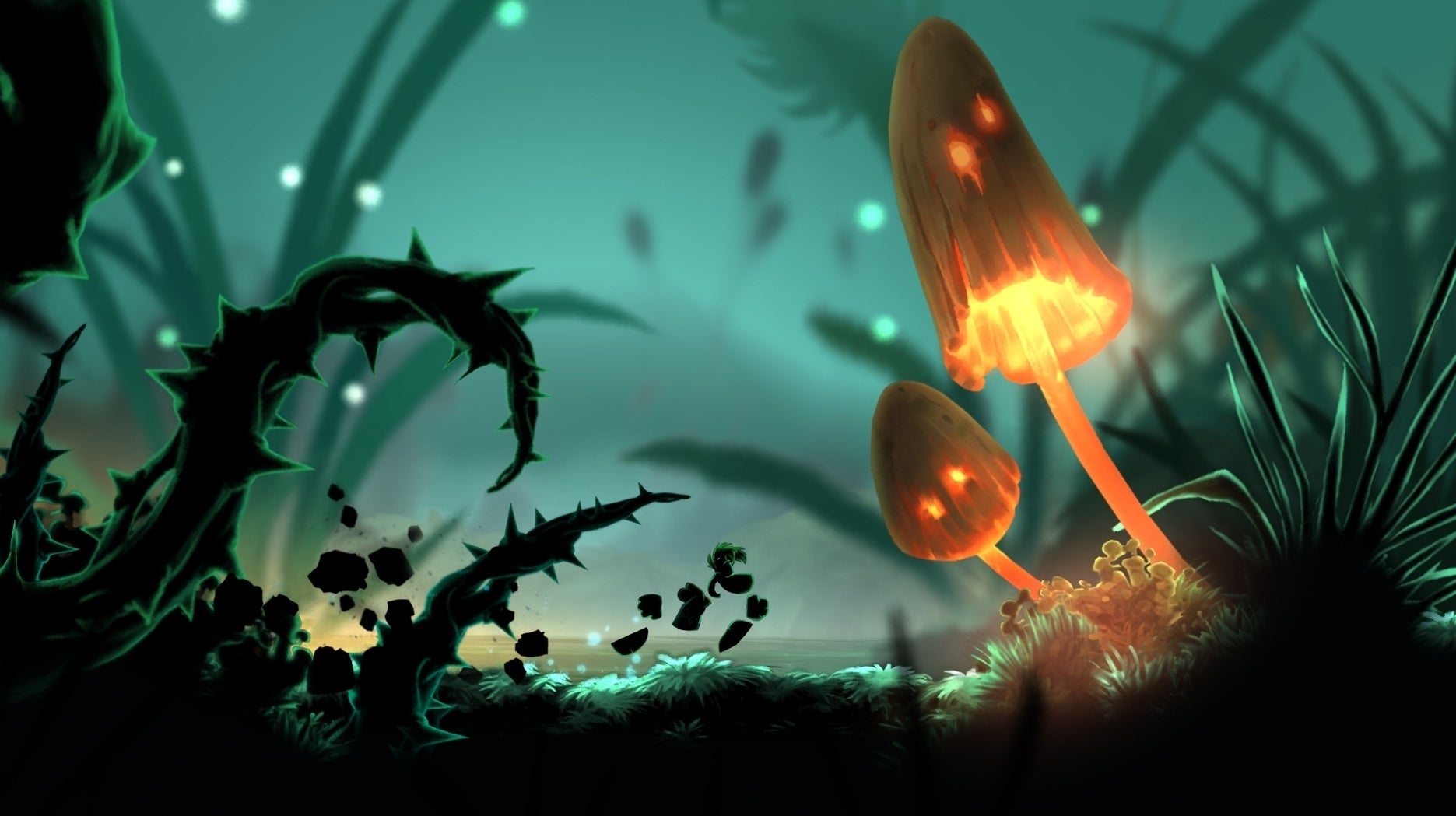 Ubisoft's beloved mascot Rayman is making a return after nearly five years in the video game wilderness, starring in new side-scrolling platformer Rayman Mini. It's coming to Apple Arcade "soon", and, following the briefest of teases last week, now has a gameplay trailer.
Rayman Mini is being developed by Ubisoft Montpellier and Pastagames, and sees our invisi-limbed protagonist, now shrunk to the size of an ant, embarking on another bout of gorgeous side-scrolling platform action, through what Ubisoft is calling a "macro-photographic world".
When Apple teased Rayman Mini during its Apple Arcade release date reveal last week, it said players would be tasked with running through stages as quickly possible, and could replay them to attempt a perfect score. While that suggests Mini will be another runner-style game (something supported by the new trailer), as was the case with Rayman's other recent mobile offerings, Ubisoft's latest press release hasn't clarified either way.
Ubisoft does say, however, that Rayman Mini will feature 48 levels at launch, replete with bosses and unlockable outfits - all playable as either Rayman, Barbara, or Globox. New "content and surprises" are promised throughout the coming year, and the game will offer cross-progression support on all iOS devices - which is to say iPhone, iPad, Apple TV, and Mac.
Prior to Rayman Mini, Ubisoft's mascot was last seen in 2015's free-to-play mobile title Rayman Adventures. Unlike that game, which utilised traditional mobile monetisation methods to speed up progression and buy cosmetic items, Mini will, as with all Apple Arcade titles, be free of in-app purchase shenanigans, which is nice.
Apple Arcade launches this Thursday, 19th September, and while the inference is that Rayman Mini will arrive on the same day, the official release is still merely slated as "coming soon".