Rango director Verbinski making Kinect XBLA game
MS deal "is not limited to video games".
Gore Verbinski's Blind Wink production company will make a Kinect Xbox Live Arcade game for 2012.
Verbinski directed the first three Pirates of the Caribbean films. His production company's debut work was acclaimed animated film Rango.
The XBLA Kinect game will be the "initial offering" of an exclusive partnership between Blind Wink and Microsoft.
"The deal will include, but is not limited to video games, empowering transmedia production company Blind Wink to develop across all Microsoft platforms and reach a variety of new audiences and markets beyond the traditional media distribution methods," the press release read.
Blind Wink will develop the XBLA Kinect game internally, but there's no word on what it will be - nor what Verbinski will contribute.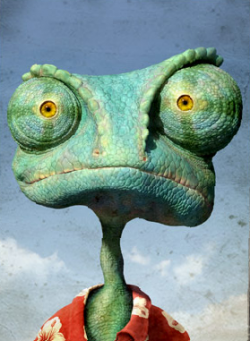 Microsoft Studios general manager Matt Booty said Xbox 360 gamers can "look forward to innovative and creative games from the mind of Gore Verbinski".
Verbinski's comment was non-committal as to his role.
"Audiences consume content very differently today," he apparently said. "As an idea house, we at Blind Wink are looking forward to our partnership with Microsoft. Their various platforms give us access to new methods of distribution, allowing us to extend into emerging markets and connect more directly with the audience."
Gore Verbinski has had dealings in video game land before. He was once down to direct the slowly moving BioShock film project, but soon stepped back to a producer role to allow director Juan Carlos Fresnadillo control.