Rainbow 6 Patriots has "new narrative direction"
Out on PC, PS3 and Xbox 360 in 2013.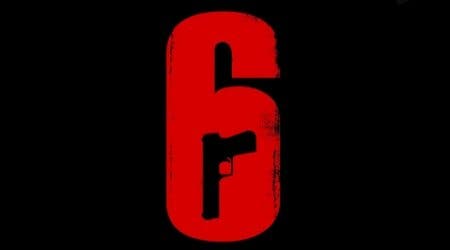 Ubisoft has announced Tom Clancy's Rainbow 6 Patriots for release on PC, PlayStation 3 and Xbox 360 in 2013.
The Ubisoft Montreal-developed game includes a new storyline, new missions and multiplayer.
Ubisoft Toronto (Splinter Cell 6) and Ubisoft Red Storm (Ghost Recon: Future Soldier) are helping out.
Patriots revolves around a "dynamic" single-player storyline that "captures the reality of modern-day terrorism and allows players to experience it from multiple characters' perspectives", Ubisoft said.
Team Rainbow faces a "new and very real threat" called the True Patriots, a highly-trained, well-organised revolutionary group that claim the American government is irrevocably corrupted by greedy politicians and corporate special interests. Where'd they get that idea from?
The True Patriots will do whatever it takes to reclaim their country, apparently. You'll face "critical scenarios" that will require Team Rainbow make "tough ethical decisions".
Supplementing the single-player storyline is co-op and multiplayer. Players will be rewarded for working as a team and mastering the game's new features that enhance communication and tactical execution between teammates.
"Terrorism has evolved, and so has Rainbow 6," said David Sears, creative director at Ubisoft. "In Tom Clancy's Rainbow 6 Patriots, all the team play, tactics, and realism that fans of the series love have been coupled with an exciting new narrative direction.
"This adds an unprecedented level of humanity that will make Tom Clancy's Rainbow 6 Patriots an extremely tense and immersive experience."
The Rainbow Six series has sold over 25 million copies worldwide. The last entry, Tom Clancy's Rainbow Six Vegas 2, launched in 2008, winning a 7/10 in Eurogamer's review.