Rainbow Six: Patriots revealed by registrations
Said to be set for a November announcement.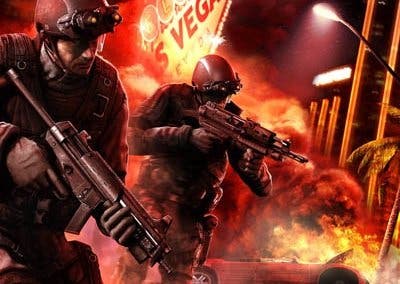 Ubisoft registrations look to have revealed the name of the next game in the Rainbow Six series.
Two domain registrations for Rainbow Six: Patriots were filed on the same day Ubisoft registered names for Assassin's Creed: Recollection, Fusible reports.
Ubisoft registered both Rainbow6Patriots.com and RainbowsixPatriots.com on the 27th October.
Little is known about the game, although a report from Kotaku ahead of E3 2011 suggested it will be "far more story-driven" than previous entries in the series. It's described as bigger, more gritty and more cinematic.
Apparently you fight against a terrorist group operating in America fed up by the greed of Wall Street. New York City is the target.
A brand new cover system is said to take players out of the first-person perspective and into the third.
A member of NeoGAF claims to have in their possession artwork, logos and assets. An announcement will be made in Xbox World Magazine during November, the poster claims.
The last entry in the series, Tom Clancy's Rainbow Six Vegas 2, launched in 2008. The Ubisoft Montreal-developed game won a 7/10 in Eurogamer's review.