Quiplash returns next month in Jackbox Party Pack 7
Phone it in.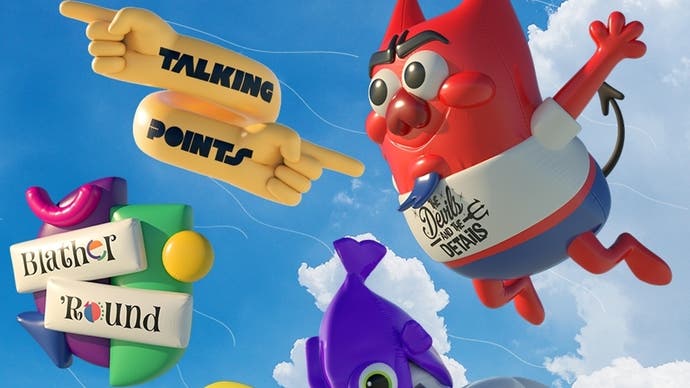 Jackbox Party Pack 7 will include a Quiplash threequel when it arrives for PC, PlayStation 4, Nintendo Switch and Xbox One on 15th October.
The series' breakout mini-game is getting yet another version, Quiplash 3, with new prompts for you to write the funniest/rudest responses for.
Four other, all-new mini-games will also be included - all shown in the trailer below.
The Devils and the Details tasks you with surviving the daily tortures of human life while secretly being a devil - which all sounds a bit The Good Place.
Champ'd Up asks you to draw characters who then fight each other. Talking Points sounds like a competitive multiplayer version of Microsoft PowerPoint. Blather 'Round is a pop culture guessing game with a limited vocabulary, which sounds a bit like Taboo.
As ever, games are played on a screen while players join in via connected smart devices. Here's how this latest roster of mini-games look in action: