Puyo Puyo's spruced-up Sega Ages arcade conversion comes to Switch this February
And Gain Ground does too.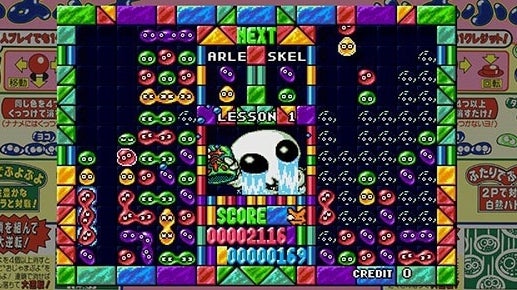 Developer M2's fantastic series of retro arcade ports for Switch continues apace; not content with unleashing a spruced-up Outrun on the eShop this week, Sega has now confirmed that Sega Ages versions of Puyo Puyo and Gain Ground will be heading to the US and Europe this February.
Sadly, I'm not Eurogamer arcade expert Martin Robinson, and, as such, am unable to regale you with relevant arcade facts and anecdotes plucked straight from my brain. Luckily, I'm pretty familiar with Puyo Puyo in its later incarnations, so can at least tell you that it's a series of colour-matching falling block (well, blob) puzzlers, last appearing on Switch in its excellent modern-day Puyo Puyo Tetris guise. The new Sega Ages edition, however, is based on the competitive-focussed arcade version which released in 1992.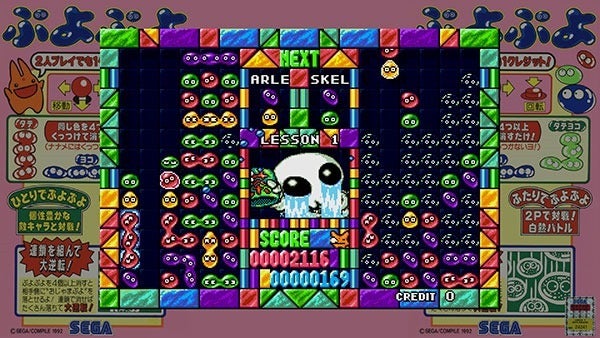 M2's conversions are generally top-tier stuff, and Puyo Puyo doesn't look to be holding back either. The Sega Ages version will include online play (Nintendo Switch Online subscription required, naturally) and a new leaderboard-based Ranking System.
February's other Sega Ages offering is Gain Ground, a sort of time-travelling action romp set inside a computer simulation. It first came to arcades in 1988 and features 40 levels of enemy slaughter and hostage rescue. M2's port includes a new All-Member Mode that unlocks all 20 characters, plus an Easy Mode for those that like things a little less fraught.
As part of its latest announcement, Sega also took a moment to remind everyone that Alex Kidd, Columns II, Puyo Puyo 2, Space Harrier, Virtua Racing, Sonic 2, and Thunder Force AC are also scheduled to join the Sega Ages line-up on Switch this year.