PSVR launch title Here They Lie now has non-VR support
By the Tomb Raider creator and Spec Ops: The Line director.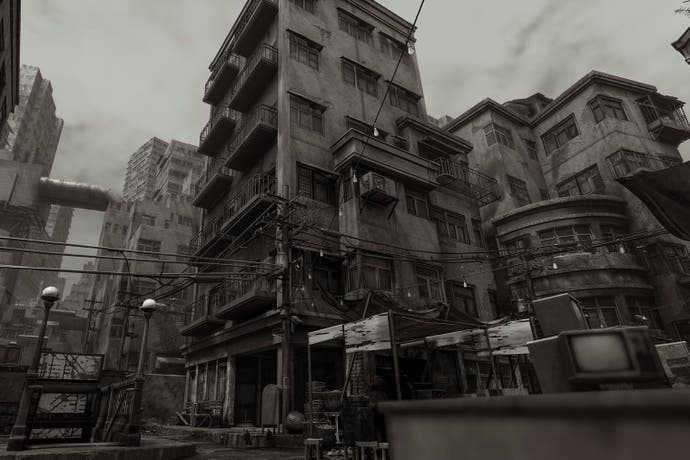 Surreal horror game Here They Lie launched alongside the PlayStation VR headset, which means that very few were able to play it. But that's about to change as the game now has non-VR support.
Developed by Tomb Raider series designer Toby Gard and Spec Ops: The Line co-director Cory Davis at new studio Tangentlemen, Here They Lie is a psychological horror game set in a nightmarish town where people have animal heads and are keen on seeing you bleed.
The support for those without PSVR headsets is a free update, so there's no need to buy separate versions of the game.
On top of that, the new update adds PS4 Pro support, enabling 4K resolution for those with fancy TVs. There will also be "better shadows, post-processing effects, dynamic flashlight shadows, and ambient occlusion" for those using the premium version of Sony's hardware.
Many condemned Here They Lie upon release for making them motion sick, and the developers have addressed this as well. The latest update features improved head-tracking and reworked texture streaming to hopefully smooth out the nausea-inducing stimuli some were experiencing upon the game's initial launch.