PSVR is getting its first short film this Friday
Portal writer Chet Faliszek called it his "favourite GearVR piece."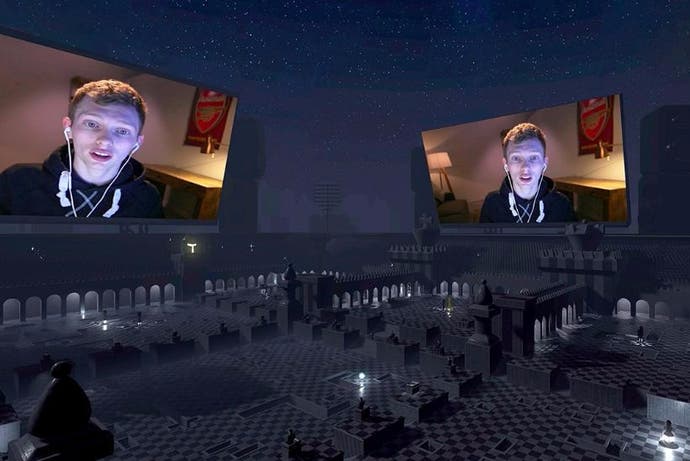 PlayStation is expanding its VR tech to include not just games, but film as well.
The first example of this is a VR short film called Ctrl, debuting this Friday, 23rd June.
Developed by production company Breaking Fourth, Ctrl put viewers in the head of a professional e-sports player named Liam as he competes in a tournament.
"As the stadium comes alive, you find yourself in front-row seats experiencing this fast-paced strategy game first-hand. The atmosphere is tense inside the arena and just as victory seems possible, you discover what Liam is really fighting for..." Breaking Fourth marketing director Alyssia Frankland teased of this tale on the PlayStation Blog.
The studio said it was inspired by both London's interactive theatre scene and gaming, and Ctrl is the weird, experimental space where these mediums converge.
"As an independent studio focused on creating original content, we are excited by the seemingly limitless creative possibilities associated with VR, especially around immersive storytelling," Frankland said. "We believe VR is the best way to be truly immersed in a story, and by harnessing its power of presence and immersion, our team are working hard to create experiences which take storytelling to a whole new level."
Portal writer Chet Faliszek praised Ctrl on Gear VR, where he called it his "favourite GearVR piece." You can currently buy the short film on GearVR for $1.99 (or your local equivalent).