PS4 finally gets its YouTube app
Watch videos up to 1080p resolution.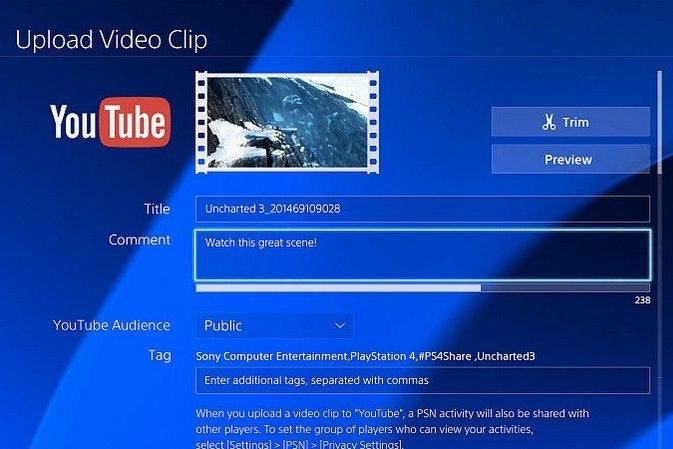 PlayStation 4 has finally got its YouTube app.
The app was added overnight following the release of firmware update 2.0 (here's what's new in the PS4 update 2.0).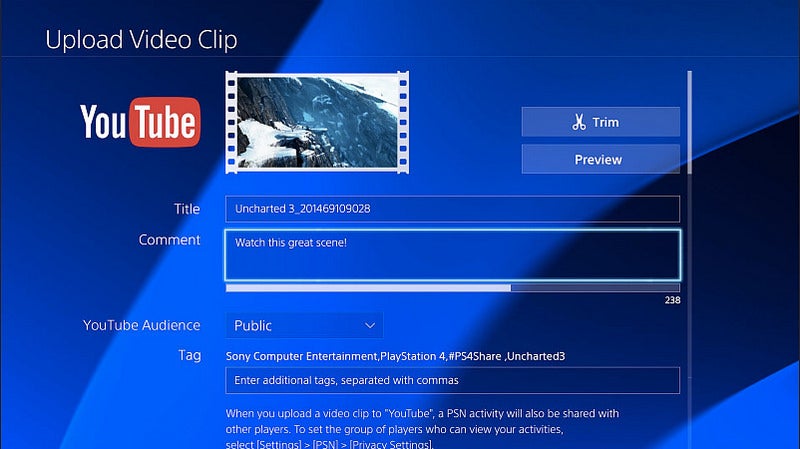 With it you can share gameplay directly to YouTube "like a bawss", YouTube software engineer Richard O'Grady wrote on the PlayStation blog.
To access it hit the Share button on your DualShock 4.
Elsewhere, you can find and watch videos uploaded to YouTube by your PlayStation Network friends in the "What's New" section of the PS4 and the PlayStation mobile app.
You can watch videos in resolution up to 1080p and listen in 5.1 channel audio.
YouTube is also available on PlayStation 3.