Beautify sleeping TVs with a PS4 aquarium game
Thou shalt have a fishy on thy Mitsubishi.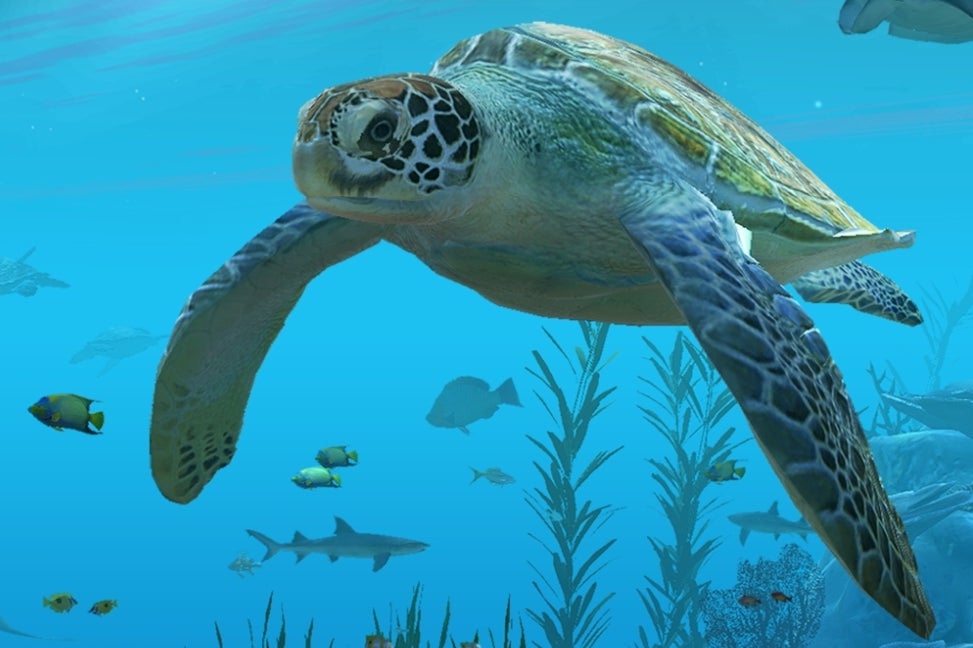 TVs are an ugly room decoration when they're not in use, featureless black slabs our sofas point towards. I'd rather look at a bunch of peaceful fish swimming around. But oh all the moisture those aquariums pump out - I can't face the mould and mildew.
But wait, what's this? An aquarium app for my PlayStation 4? You don't say!
Coming 13th December for €9.99/£7.99 (an extra 30 per cent PS Plus discount will be available) is Aqua TV, which lets you choose your aquarium environment then stuff a load of fish in. And beyond faffing around with camera angles, that's about it. A passive experience.
Environments range from titchy customisable tanks right up to what looks like coral reef, and can be populated by 25 different creatures including sea turtles, cheeky little seahorses, manta ray and white-tipped reef shark.
There's no mention of HDR support or 4K, and there are no Trophies - someone actually asked on the PS blog.
Aqua TV is no Blue Planet, obviously, and I doubt any visitors will mistake it for a real aquarium, but it's a tempting little package nonetheless. Along with the upcoming PS2 dashboard theme for PS4, all I really need now is a fireplace app.