Promising Build Engine retro FPS Ion Maiden changes name following Iron Maiden lawsuit
Out on PC in August, console versions to follow.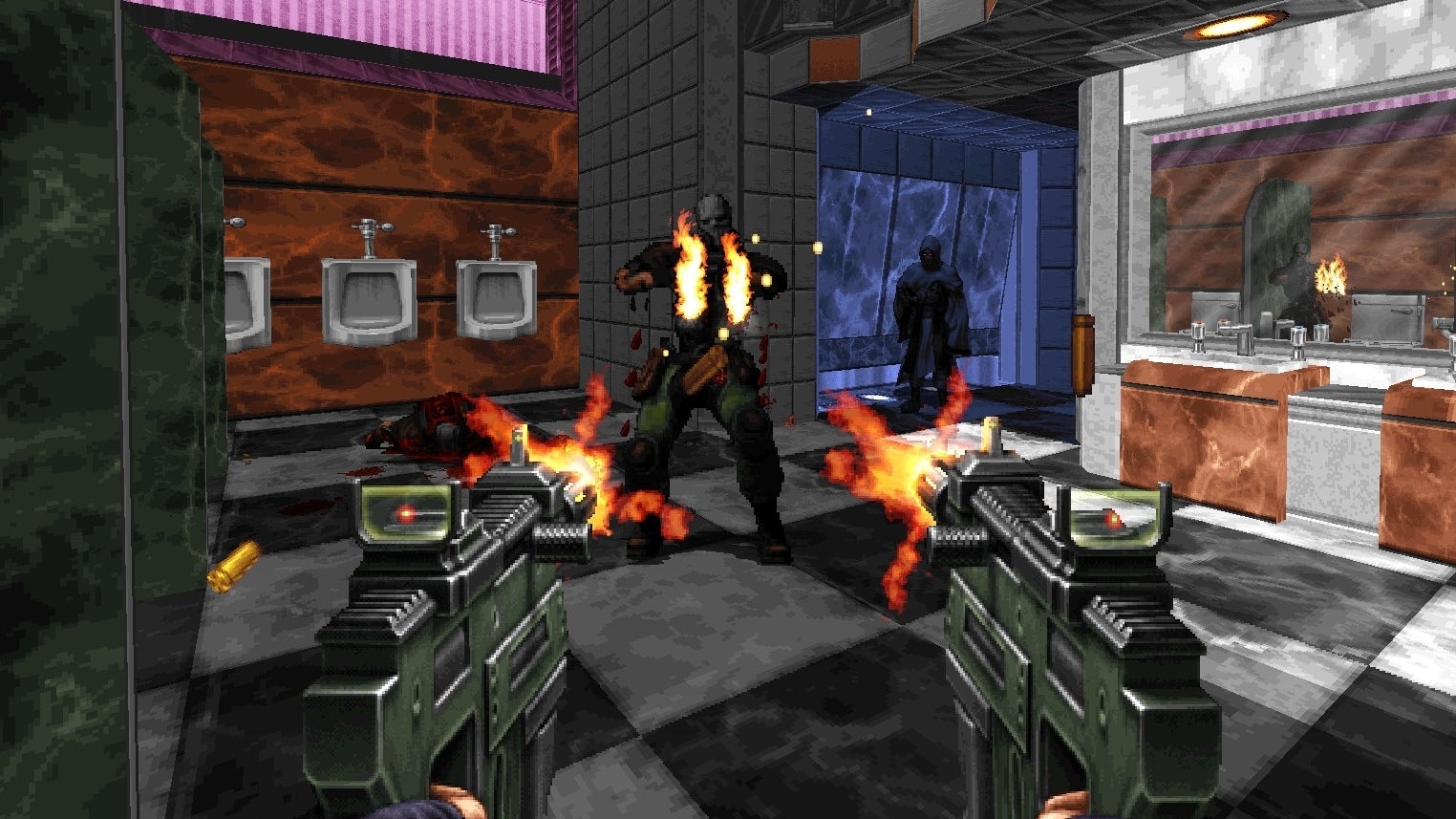 Back in May, news emerged that British metal band Iron Maiden had taken umbrage with developer Voidpoint's promising retro FPS Ion Maiden. Claiming the studio was attempting "to trade off... Iron Maiden's notoriety", a $2m lawsuit was filed, and, as a result, publisher 3D Realms has opted to give Ion Maiden a brand-new name: Ion Fury.
Ion Fury, if you're unfamiliar, is a spin-off of 3D Realms' not-exactly-mind-blowing shooter Bombshell (developed by Slipgate Ironworks). Its questionable origins are largely irrelevant, however; Ion Fury, which stars Bombshell protagonist Shelly "Bombshell" Harrison, has received much praise since launching in early access last February.
This early version, described as a standalone "preview campaign" by Voidpoint (to be upgraded to the full campaign on release), is currently quivering between "Very Positive" and "Overwhelmingly Positive" on Steam.
Inspired by the likes of Duke Nukem 3D, Shadow Warrior, and Blood - and, in fact, created using an enhanced version of those games' legendary Build Engine - Ion Fury promises a rip-roaring chunk of retro FPS action, full of meaty gunplay, cheesy one-liners from our fearless heroine, and seven distinct zones, each consisting of numerous multi-path stages.
The release version will also feature multiplayer, a level editor, and Steam Workshop support.
When the newly monikered Ion Fury leaves early access on August 15th, it will be available on PC via Steam and GOG (and there's a retro Big Box version too). However, it's also coming to PlayStation 4, Xbox One, and Switch at a later date.
You can get a taste of Ion Fury's action in the launch date trailer above, and if you're sufficiently intrigued, you might like to know that its early access price will rise from £15.49/$19.99 USD to $24.99 (around £20) on 18th July.