Procedurally-generated RPG Songbringer slated for PC and consoles this summer
Roq on!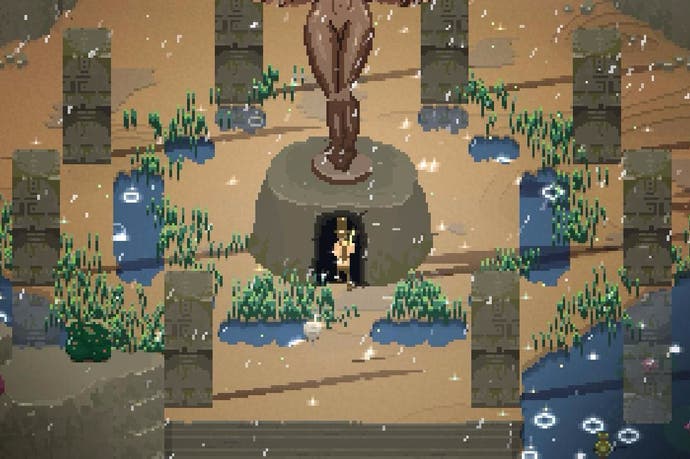 Two years ago we wrote about procedurally-generated RPG Songbringer back when it launched a Kickstarter campaign. Now that game is nearly complete and has publisher Double Eleven backing it for a release this summer on PS4, Xbox One, PC, Mac and Linux.
The isometric adventure stars a bare-chested metalhead named Roq who cruises the cosmos in a party ship. Worlds are procedurally-generated and come with their own six-digit code, so you can share your seed with a friend and brave the same challenges, should you wish.
And if you'd like to play directly with a friend, there's an option for that as well, as Songbringer supports two-player co-op with Player Two in the role of a moustachio-obsessed robot named Jib.
Amazingly, Songbringer is the work of one man, the Oakland, California-based Nathanael Weiss, who's responsible for the game's programming, design, art, music and business.