Prison Architect pops up on Xbox One
Get inmate.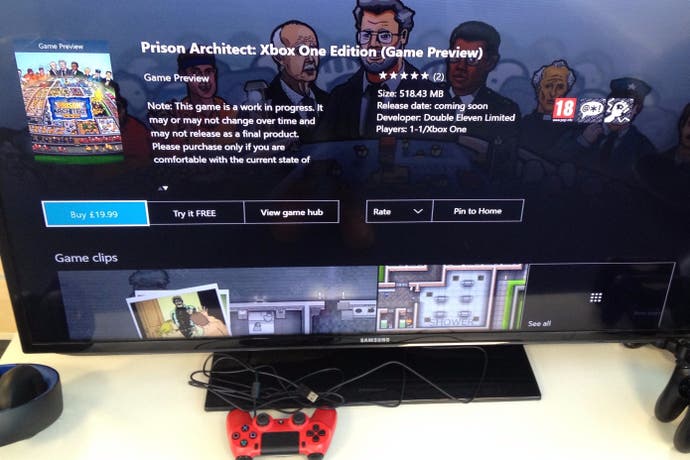 Prison Architect has launched on Xbox One via the Xbox Game Preview programme and costs £19.99. There's a free demo, as there are with all not-quite-finished-yet Xbox Game Preview games.
Prison Architect has been announced for release on Xbox One as well as Xbox 360 and PS4, but neither Xbox 360 nor PS4 have a Game Preview programme for offering unfinished games. That means both consoles will presumably need to wait for a finished version of Prison Architect.
The Xbox One version of Prison Architect has been ported by Double Eleven, which has ported other games such as Limbo and Goat Simulator. The new console version comes with Prison Warden mode that has pre-built prisons, and also includes functionality to share your prison-builds with other people - as you can on PC.
Prison Architect shed its long-held Early Access status in October last year, adding a chunk of new content that most notably included an Escape mode. "Emerging from Early Access lean and focused, Prison Architect is one of the best management games in a long time," wrote Paul Dean in our Prison Architect review.