Pretty adventure game The Realm inspired by Ico
Kickstarter struggling.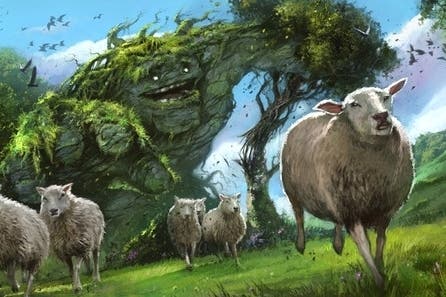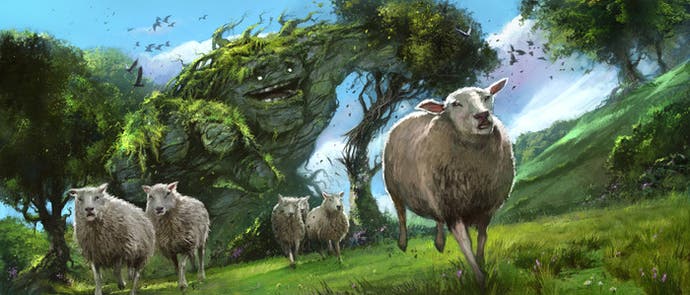 Arty point-and-click game The Realm - reminiscent of animation house Studio Ghibli and inspired by games such as Ico - is struggling a bit on Kickstarter.
UK developer Atomhawk needs £195,000 to make the game a reality, but after 10 days has raised only £36,650. There's a long way to go, but with a spike of activity it's not impossible.
The Realm follows the adventures of a girl forced to leave her village in search of a cure for her sick mother, and who ends up befriending a giant stone golem. Together they travel to a forgotten city where a flower with powerful healing properties grows, but in doing so disturb an ancient evil controlling Lamphead monsters with deadly gazes.
The most eye-catching thing about The Realm is its art and the presentation of a futuristic world reclaimed by nature - it's a bit like Enslaved. The team wants their work to set "a new artistic benchmark for the point-and-click genre".
The team is small and not bursting with video game celebrities, although composer Richard Jacques has some history. The team is experienced, though, and based in Newcastle in the UK.
The Realm was shopped around some publishers and created a stir, but none signed the dotted line. "It just doesn't tick the convenient boxes or incorporate the latest buzzwords," wrote the developer on Kickstarter. "It's not freemium, it's not social and it's not a cheap mobile puzzle game or a multi-million pound first person shooter.
"The Realm is a good old fashioned adventure game, made with love and care by dedicated artists and creators."
The base £195,000 plan is to make the game for PC (Windows and Linux) and Mac. The presumably-out-of-reach £300,000 stretch goal would add tablets to that mix.