Pre-order Xbox One and get FIFA 14 free
Xbox also gets exclusive legendary players in FUT gold packs.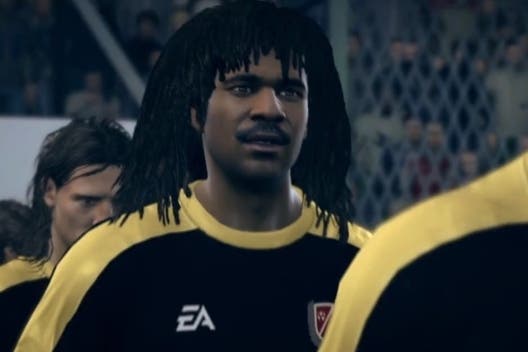 Microsoft and EA Sports have confirmed yesterday's rumour that pre-ordered Xbox Ones in Europe will include a digital copy of FIFA 14 at no extra cost "while stocks last".
The platform holder and publisher also announced that the Xbox versions of FIFA 14 Ultimate Team will receive exclusive legendary players in gold packs.
Legends revealed in a brief trailer on Facebook include Dennis Bergkamp, Freddie Ljungberg and Ruud Gullit. Additional legends will include Pele, Patrick Vieira and Gary Lineker, Microsoft said subsequently. (Update: EA just released a full list of the 40 legends.)
According to EA Sports' website, "Each football legend will have unique attributes based on their skills and flair during the peak of their careers, and will be randomly inserted into FIFA 14 Ultimate Team Gold Packs beginning at the launch of the Xbox One."
Microsoft's accompanying press release added: "Throughout the season, additional Legends will be introduced to FIFA 14 Ultimate Team."
FUT Legends will be exclusive to Xbox platforms, although it's not immediately clear if that's a permanent or timed arrangement. We've asked EA to comment. We may learn more later today at EA's Gamescom press conference.
For those not familiar with Ultimate Team, gold packs include players and consumable items and can be purchased with in-game coins (earned by playing matches, winning tournaments and auctioning players) or FIFA points (bought with real money).
However, you're subject to the luck of the draw, so you might end up having to buy a bunch of packs in order to land these legends. Alternatively, you can expect them to turn up in player auctions, although they could command a high price depending on how many EA inserts into packs.