Portal returns in Bridge Constructor spin-off
We're GLaD.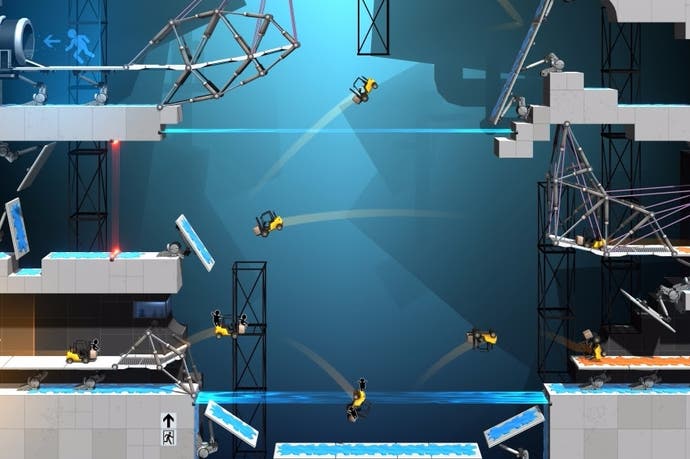 Valve's Portal series has a new entry - sort-of - in the form of a Bridge Constructor spin-off.
The cunningly-named Bridge Constructor Portal launches for Nintendo Switch, PC, PlayStation 4, Xbox One, as well as on mobile platforms via iPhone, iPad and Android.
PC and mobile versions launch this month, while console editions will arrive in 2018.
The teaser trailer, below, revealed the game's existence - perhaps a little earlier than planned. We were expecting to hear something about this on Thursday night (late Friday here in the UK) during the Game Awards.
There's no gameplay footage, but the teaser confirms the return of GLaDOS voice actress Ellen McLain. A single screenshot lies below: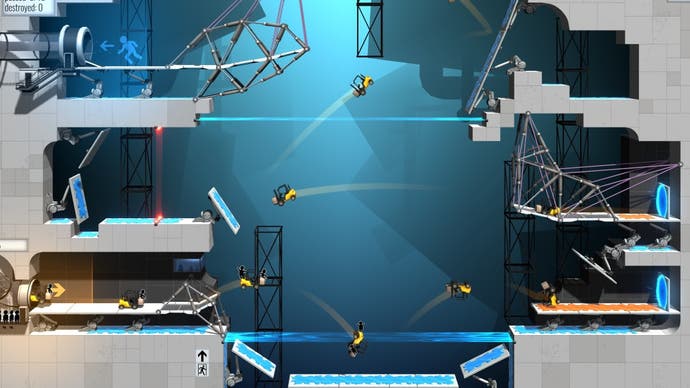 It may seem like an odd tie-in, but bear in mind Portal previously returned via Lego Dimensions. That game featured a new slice of story with McLain and other returning stars set after the events of Portal 2 - and which is canon in my head until Valve says otherwise. (Because, realistically, Valve is never going to say otherwise.)