Pokémon Ultra Sun and Ultra Moon special edition includes extra potions
There'll be heal to pay.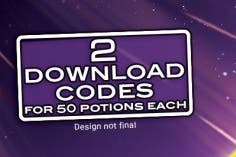 Nintendo has announced a special edition version of the upcoming Pokémon Ultra Sun and Ultra Moon which includes extra in-game potions.
The Ultra Dual Edition of the games includes physical copies of both titles in a special Steelbook case, plus download codes for 50 potions to use in each game.
Potions are a fairly standard item in the series, used for healing Pokémon during battle. Still, having an extra 100 on hand from the off will likely make things easier.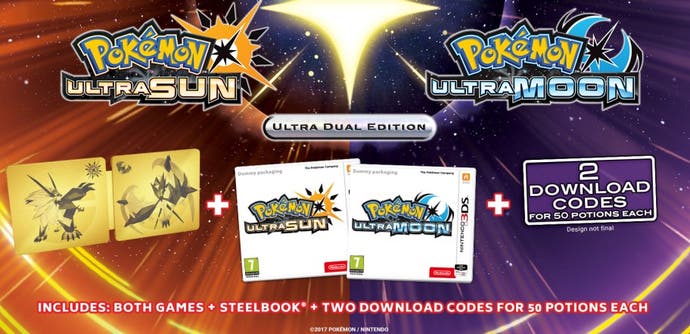 Alternatively, there will be a Fan Edition available of each game. Each version of this will come with its own Steelbook. You won't get any free potion DLC, though.
Pokémon Ultra Sun and Ultra Moon arrive for 3DS on 17th November.
Each is an updated version of last year's Pokémon Sun and Moon, and will again see players trekking around the tropical region of Alola. It's unclear at this point exactly what the differences between the games are, or how great they will be.