PlayStation Vita: where's the cheapest price?
UPDATE: Asda £97 when you trade in a 3DS.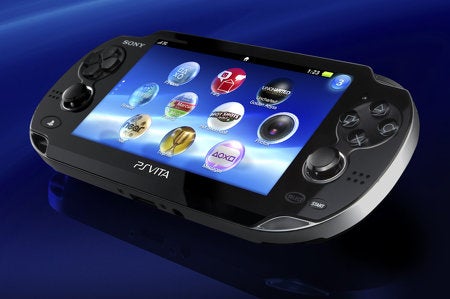 The cheapest place to buy PlayStation Vita in the UK when it launches on Wednesday is at Asda. The supermarket will sell the Wi-Fi version online and in store for £197. The 3G version is £259.
Asda will knock £100 off the Vita price - of either model - when you trade in a 3DS. Confirm it via tradein.asda.com and you'll receive a £100 off voucher to redeem with your Vita purchase.
Sainsbury's will sell you a Wi-Fi Vita for £200 and a 3G Vita for £250, but only when bought with a game. Otherwise they will cost £229.99 or £279.99, respectively.
Tesco, meanwhile, will sell you a Wi-Fi Vita for £229.91 no strings attached.
Game/Gamestation and HMV are selling Vita in stores for £229.99 (the Wi-Fi model) or £279.99 (the more expensive 3G and Wi-Fi version).
Online, next cheapest after Asda for the Wi-Fi version is SimplyGames. It is charging £199.99, but will surreptitiously slap on another £5.95 for courier delivery.
Then there's ShopTo. There, the Wi-Fi version costs £209.86. It also has the best online price for the 3G version, £259.85. Shopto also has several bundle options available which pack Vita with a small selection of games. One worth highlighting is the Wi-Fi Vita plus Dungeon Hunter, Lumines, Rayman Origins and a 4GB memory card for £269, which shrinks the price of each title to under £20.
The cheapest place for the 3G version online is currently ConsolesAndGadgets.co.uk when you use a 10 per cent off voucher from MyVoucherCodes. This brings the price to £256.48.
Many online retailers (including Shopto and Asda) are offering a free Pre-Order Pack with your purchase. It contains in-ear headphones, exclusive avatar items for PlayStation Home, early access to Frobisher Says! on Vita and a £5 discount for one of four downloadable titles: Little Deviants, Super Stardust Delta, Hustle Kings and Escape Plan.
Amazon does not include the Pre-Order pack, but instead will gift gamers with a free 8GB memory card when bought with PlayStation Vita. Amazon also hosts a build-your-own bundle offer where you can get a selected game for £15, from a choice of Asphalt Injection, Michael Jackson: The Experience, Rayman Origins, Dungeon Hunter Alliance, Lumines Electronic Symphony or Virtua Tennis 4 - meaning some of these are better than half price.
Play.com is £3 more expensive than Amazon, but offers the above Pre-Order Pack as well as matching Amazon's offer of a free 8GB memory card. Not bad. Bundles vary wildly in price but all include the Vita and 8GB memory card plus a game.
GameStop is selling the Wi-Fi Vita with selected games for £219.99, two pence more than its standard Wi-Fi Vita price of £219.97. Not want any of those games? Any other title can be bought in a bundle for £239.99.
It's also worth checking your local Sony Centre. Some stores are offering the Wi-Fi Vita for £219.99 with a free £40 voucher to spend on PlayStation Network content (another HotUKDeals spot).
All details are correct at the time of writing but these things can change, and quickly. If you see an updated offer or something else worth telling others about, let us know in the comments thread below. We'll be keeping this article updated all week.
Bricks and mortar shops
Asda - £197 (Wi-Fi) or £259 (3G), £100 off when you trade in a 3DS
Tesco - £229.91 (Wi-Fi)
Sainsbury's - £229.99 (Wi-Fi) or £279.99 (3G), but £200/£250 when bought with a game
Game/Gamestation - £229.99 (Wi-Fi) or £279.99 (3G)
HMV - £229.99 (Wi-Fi) or £279.99 (3G)
Blockbuster - £229.99 (Wi-Fi) or £279.99 (3G)
Morrisons - £250 (Wi-Fi)
Vita Wi-Fi
Vita 3G + Wi-Fi