PlayStation Plus' August freebies include Just Cause 3 and Assassin's Creed: Freedom Cry
Along with Downwell, That's You, Super Motherload, Snake Ball, and Level 22.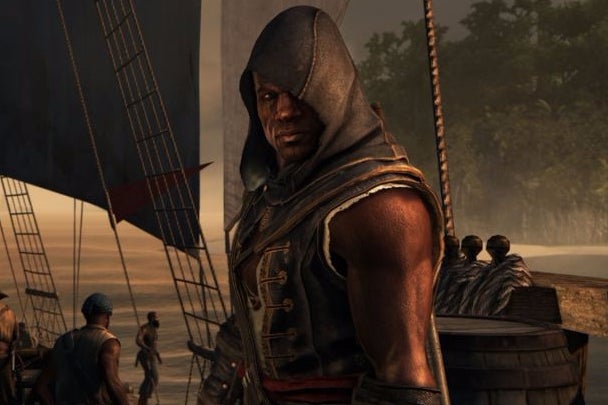 Sony has announced its August Instant Game Collection, i.e. its line-up of free games for PlayStation Plus subscribers coming on 1st August.
The PS4 headliners are Just Cause 3 and Assassin's Creed: Freedom Cry. The former open-world adventure we found fun for a whirl, but too repetitive to sustain longterm interest, while our Tom Phillips called the latter, a standalone spin-off of Assassin's Creed 4: Black Flag, a "strong, self-contained narrative" in his review.
Elsewhere, there's the PS4 party game That's You, a title that uses the PlayLink feature wherein players use their mobile phones as controllers and submit photos and doodles to reply to whimsical prompts.
Elsewhere, on PS3, there's four-player couch co-op mining game Super Motherload, and Snake Ball, the 3D remake of the classic arcade game Snake.
Vita offerings include sidescrolling roguelike Downwell, which comes highly recommended, and isometric stealth adventure Level 22.