PlayStation Move steering wheel uncovered
Doubles up as handle bars too!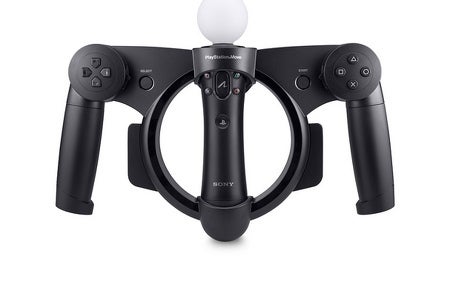 Sony's just let slip that it's set to release a steering wheel add-on for its move controller, and if that's not enough to excite you maybe this will: it also doubles up as a set of handlebars with which you can control a virtual bike.
If that doesn't excite you maybe a look at the device will - it's an odd contraption that places the Move controller at its centre, and it also includes a full set of buttons as well as boasting force feedback. There are paddle shifters for when it's in racing configuration, and twistable throttle controls for when you're on your bike.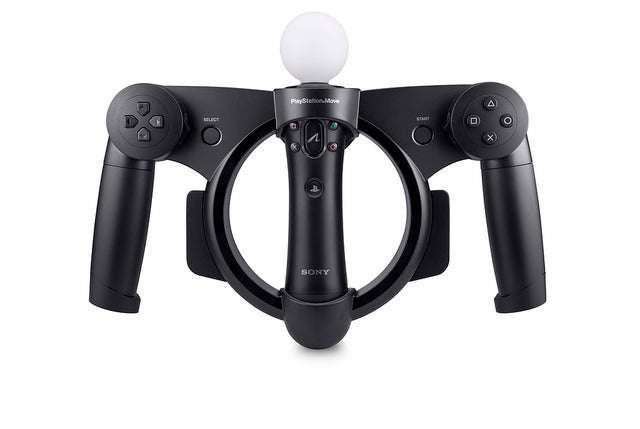 The Move Racing Wheel, as it's officially dubbed, supports LittleBigPlanet Karting, Gran Turismo 5 and a handful of other racing games.