PlayStation employee mods pad for gamer with cerebral palsy
For the player.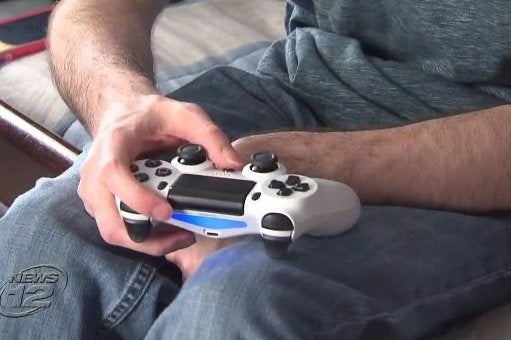 PlayStation 4 fan Peter Byrne, who has cerebral palsy, has received a specially-made controller to help him play.
The custom pad was modded by Sony's Alex Nawabi, a PlayStation staff member who works on the company's research and development team (thanks, Kotaku).
Byrne contacted Sony saying he was having problems using the default DualShock 4 - his left hand would rest against its touchpad and often accidentally pause games, or bring up an unwanted menu.
Nawabi replied and said he would take on the matter personally. 10 hours of work time later, he had designed a PS4 pad with the touch screen disabled, and a new pause button at the bottom of the controller to replace it.
"I wrote my email. Then the next day, Alex Nawabi got in contact with me," Byrne told News 12 New Jersey.
"Inside was the letter and this controller that is now modified especially for me. He said that it's the first time he's ever done something like this.
"He did more than I ever expected."