PlayStation Classic full games list, size difference, specs and everything else we know
Every game coming to PlayStation Classic this December.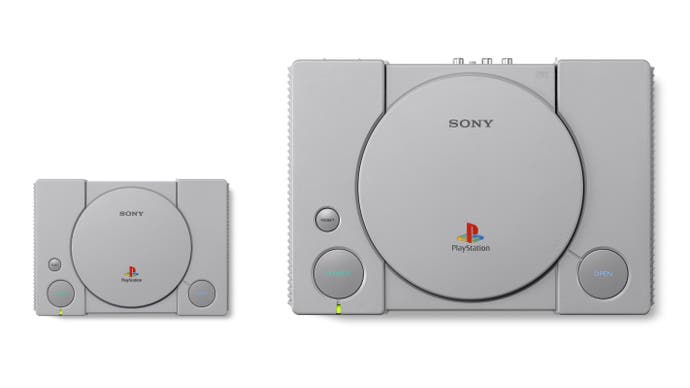 PlayStation Classic is Sony's take on the mini console craze - not unlike the NES or SNES Classic Mini systems from Nintendo.
The standalone system allows you to play a total of 20 PlayStation games with original controllers, connected through your TV with a modern HDMI interface.
The PlayStation Classic price will cost £89.99 / $99 / €99.99 / 9,980 yen, and will is available on December 3rd - exactly 24 years after the system debuted.
If you want a UK pre-order of the PlayStation Classic see Amazon, Base, GAME and ShopTo, or GameStop and Amazon in the US.
PlayStation Classic games list confirmed so far
PlayStation Classic will come with 20 games in Europe and North America. These are:
Battle Arena Toshinden
Cool Boarders 2
Destruction Derby
Final Fantasy VII
Grand Theft Auto
Intelligent Qube
Jumping Flash!
Metal Gear Solid
Mr. Driller
Oddworld: Abe's Oddysee
Rayman
Resident Evil Director's Cut
Revelations: Persona
Ridge Racer Type 4
Super Puzzle Fighter II Turbo
Syphon Filter
Tekken 3
Tom Clancy's Rainbow Six
Twisted Metal
Wild Arms
Meanwhile, the Japanese PlayStation Classic line-up is slightly different:
Japan's other 15 PS Classic games: https://t.co/950abKAaUZ
Arc the Lad
Arc the Lad 2
Armored Core
Intelligent Qube
Gradius Gaiden
Devil Dice
SaGa Frontier
G Darius
Super Puzzle Fighter II Turbo
Battle Arena Toshinden
Resident Evil
Parasite Eve
Mr Driller
Persona
Metal Gear Solid

— GSK | https://cohost.org/gosokkyu (@gosokkyu) October 29, 2018
PlayStation Classic size difference and specs
The PlayStation Classic is 45% smaller than the 1994 original: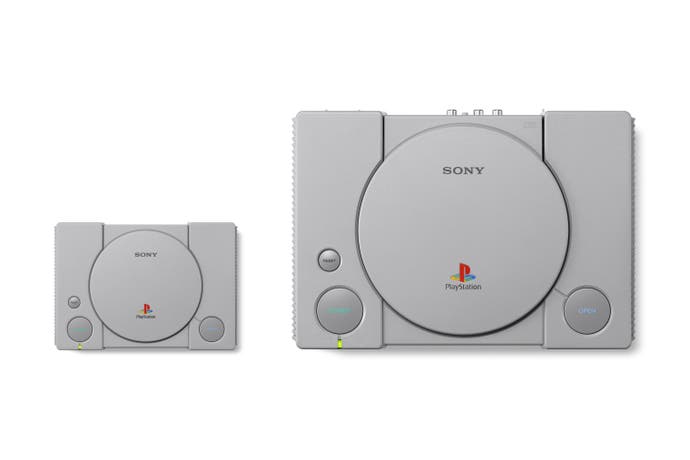 For the exact PlayStation Classic size, as well as PlayStation Specs, here are the details direct from Sony itself:
Product Name
PlayStation®Classic
Video output
720p, 480p
Audio output
Linear PCM
Input/output
HDMI™ output port
USB port (Micro-B)*4
Controller port x 2
Power
DC 5V / 1.0A
Maximum rated power
5W
External dimensions
Approx. 149 x 33 x 105mm (5.8 x 1.3 x 4.1 in) (width x height x depth) (excluding controllers)
Mass
Console Approx. 170g (6.0 oz)
Controller Approx. 140g (4.9 oz)
Operating temperature
5℃ to 35℃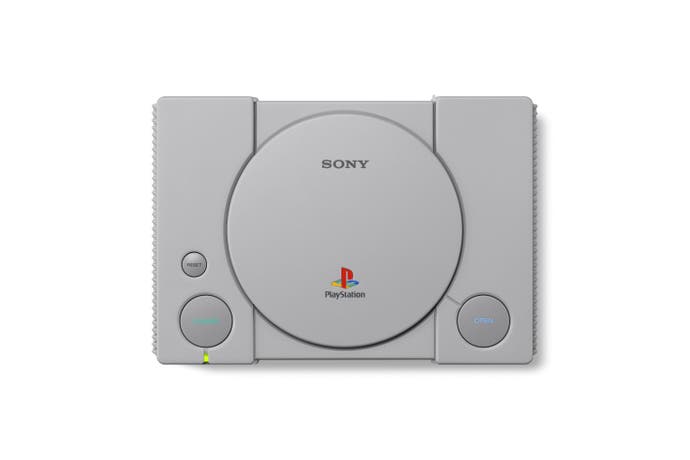 Everything else we know about the PlayStation Classic
The console comes with two wired controllers, a virtual Memory Card built-in for game saves, and a HDMI cable.
The PlayStation Classic controller length is unknown right now - the short wire was a problem for many NES Mini owners, so hopefully Sony can avoid this mistake.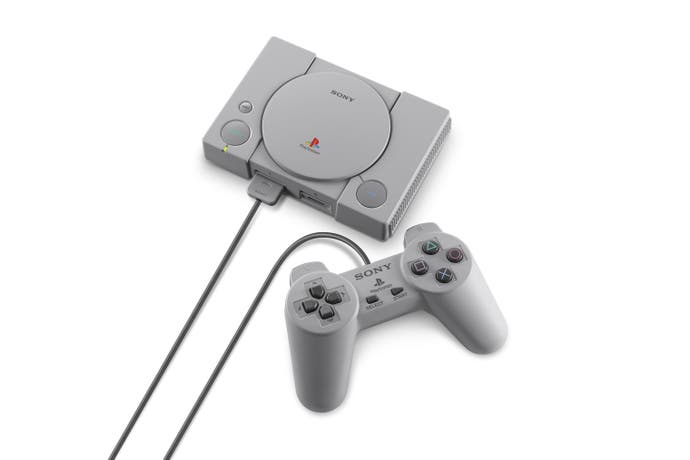 Packaging for the PlayStation Classic is designed to mimic the original console - even down to the instruction manual.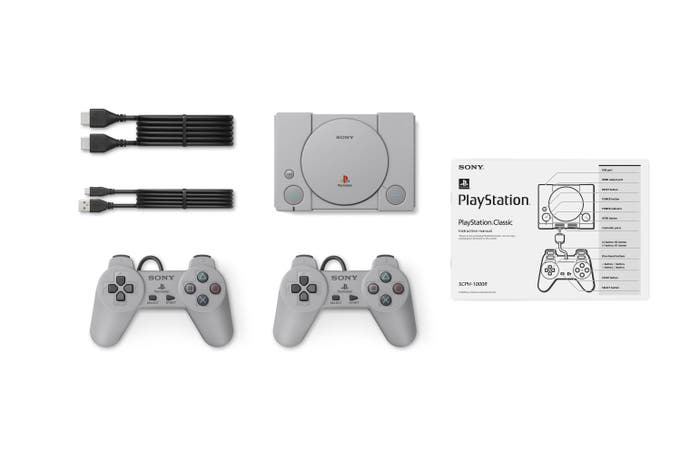 The controllers don't have analogue sticks, which might have some games (racers, possibly Metal Gear Solid) difficult, but in theory everything will be available to play.
The PlayStation Classic doesn't come with a USB power adapter - you'll have to buy one of those separately. The type supported is a 5V, Type A output.
If you're hoping for more games post-release, Sony says additional PlayStation Classic games "cannot be added on via download or any other way".